The Becht Team
Below you will find brief biographies of key Becht personnel. Click on one of the functional areas to bring up persons engaged in that service area..
*** Please note that the listing below is representative of the quality of Becht's staff and not an exhaustive listing of all personnel ***
Request Additional Team Member Info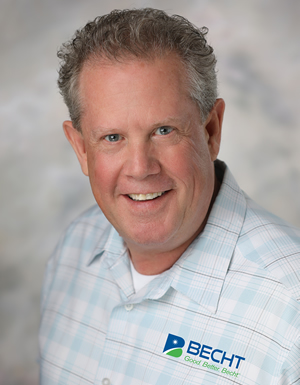 Bobby Wright, PE
Director Business Development
Mr. Wright has 38 years experience in downstream plant engineering, reliability, maintenance, inspection and mechanical integrity. He comes to Becht from Stress Engineering Services (SES) where he served as Principal in the Plant Services Practice since 2013 (Engineering Manager) and on the Board of Directors. He was responsible for the Downstream Plant Engineering Practice that included 5 offices.
Prior to his tenure at SES, Bobby worked at the Tosco Refinery, Det Norske Veritas and was Vice President of US Operations at ERA Technology.
His areas of expertise include Engineering Solutions for the plant fixed equipment – Coke Drums, HTHA, FFS, AR/BF for all engineering disciplines.
Bobby holds a BSME (1980) from the University of Arkansas and a professional engineering license in Texas.
Bobby states that "I enjoy serving, teaching, training and passing along what I have learned. My focus is on providing actionable and practical engineering solutions to very tough industry problems."
With Becht Engineering Bobby is the Lead Technical Authority for BechtTechnicalSolutions. This position covers Becht's multi-discipline services offering unique solutions to clients' issues and based in the Houston office.
All

Advisor Resources

Becht Canada

Business Administration

Business Development

Business Strategy

Capital Projects

Corrosion Materials

Due Diligence

Fired Heaters

Heavy Lift

Inst/Elec Controls

Leadership

Machinery

Maintenance & Turnarounds

Mechanical Eng

Mechanical Integrity

Nuclear

Piping

Process Eng

Reliability

Training