The Becht Team
Below you will find brief biographies of key Becht personnel. Click on one of the functional areas to bring up persons engaged in that service area..
*** Please note that the listing below is representative of the quality of Becht's staff and not an exhaustive listing of all personnel ***
Request Additional Team Member Info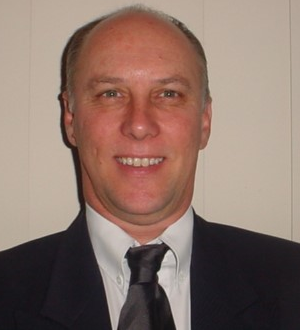 David J Keen
Ammonia and Downstream Plant Reliability SME
David Keen is a qualified Metallurgist with over 45yrs domestic and international experience in fertilizer and explosives manufacturing facilities across 12 countries globally. These facilities include Ammonia, Urea, Nitric Acid, Sulphuric Acid, Phosphoric Acid, Ammonium Nitrate, Fertilizer plants and Steam Generation utilities. David is a Subject Matter Expert (SME) on equipment integrity management and has in recent years downloaded this knowledge into a series of training modules focused on preventing equipment failures through experiential learning and team problem solving sessions.
He has held various positions including Company Chief Engineer, VP Reliability & Risk, Company Engineer Fixed Equipment, Operations Manager, Maintenance Manager, T/A Manager and Plant Metallurgist. David also worked as a consultant for 8yrs to ammonia and downstream facilities in Australia, New Zealand, SE Asia, Canada, United States and South America. This work included:
Qualitative risk-based assessments on > 50 process plants
Quantitative analyses & fitness for service assessments
Facilitating the completion of plant reliability assessments on 14 process plants
Condition assessment, remnant life studies on:
Hydrogen reformers, waste heat boilers, cooling water exchangers, synthesis loop converters, waste heat boilers & superheaters.
Failure investigations in such areas as:

High temperature hydrogen attack & hydrogen embrittlement of vessels and piping
Stress relaxation cracking in alloy steels, stainless steels, Incoloys & Inconels
Creep & creep-fatigue; reformer components, boilers & so on.
Waste heat boilers and Superheaters
Stress corrosion cracking of duplex stainless steels in hot cooling water service & in low pH acid service
Corrosion failures of equipment in nitric acid, sulfuric acid & phosphoric acid service
CO2 corrosion & amine stress corrosion cracking in amine systems

Auditing the manufacturing performance of plant, with particular focus on:

Critical controls management, including process controls, design / construction controls & inspection practices
risk management of critical plant
shutdown / turnaround management
root cause analysis and failure investigation
All

Advisor Resources

Becht Canada

Business Administration

Business Development

Business Strategy

Capital Projects

Corrosion Materials

Due Diligence

Fired Heaters

Heavy Lift

Inst/Elec Controls

Leadership

Machinery

Maintenance & Turnarounds

Mechanical Eng

Mechanical Integrity

Nuclear

Piping

Process Eng

Reliability

Training