The Becht Team
Below you will find brief biographies of key Becht personnel. Click on one of the functional areas to bring up persons engaged in that service area..
*** Please note that the listing below is representative of the quality of Becht's staff and not an exhaustive listing of all personnel ***
Request Additional Team Member Info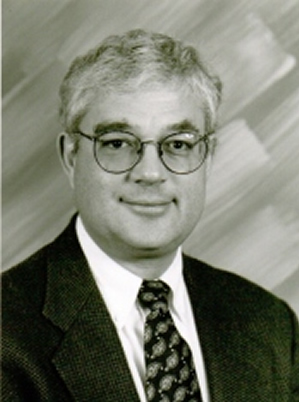 Mr. Hollinger has 37 years of professional engineering experience in nuclear power generation. He has been involved in design and fabrication of reactor vessels, steam generators and pressurizers, and piping for commercial and non-commercial nuclear systems since 1978, as well as, non-nuclear vessel design, fabrication and certification. Specialization includes stress classification, fatigue and elevated temperature design for pressure vessel components. Additional specialization in ASME Code certification for construction of Section VIII Div. 1, Div. 2 and Div. 3 vessels and Section III, Division 1 Class 1, 2 and 3 vessels. Mr. Hollinger teaches Design of Section III Division 1 components for ASME Professional Development.
An ASME Fellow, Mr. Hollinger has over 20 publications in his areas of specialty, and has received numerous honors and awards in recognition of his work, such as the ASME Pressure Vessels and Piping Division Award in 2004, and the ASME Board of Governors Award for Chair of the ASME Pressure Vessels and Piping Division in 1995.
Greg serves or has served on the following committees:
ASME Board on Nuclear Codes and Standards
ASME Board on Pressure Technology Codes and Standards (former member)
Subcommittee on Design of BPV III Member/Secretary
Subgroup on General Requirements (BPV III) Member
ASME B&PV Code Subcommittee VIII (former member)
ASME B&PV Code Subcommittee VIII Subgroup on Design (former member)
Task Group Duties and Responsibilities (SGGR, BPV III) Member
Subcommittee on Accreditation (QAI) Alternate
Committee on Boiler & Pressure Vessel Conformity Assessment (CBPVCA) Former Alternate
Associate Editor for The ASME Journal of Pressure Vessel Technology (term ended 2006)
Member, International Council on Pressure Vessel Technology, Secretary of The Americas Regional Committee
The ASME Pressure Vessels and Piping Division, Senate of Past Chairs
All

Advisor Resources

Becht Canada

Business Administration

Business Development

Business Strategy

Capital Projects

Corrosion Materials

Due Diligence

Fired Heaters

Heavy Lift

Inst/Elec Controls

Leadership

Machinery

Maintenance & Turnarounds

Mechanical Eng

Mechanical Integrity

Nuclear

Piping

Process Eng

Reliability

Training