The Becht Team
Below you will find brief biographies of key Becht personnel. Click on one of the functional areas to bring up persons engaged in that service area..
*** Please note that the listing below is representative of the quality of Becht's staff and not an exhaustive listing of all personnel ***
Request Additional Team Member Info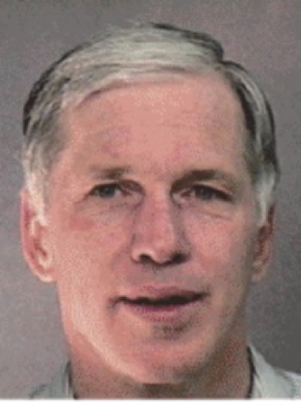 Jim McLaughlin
Refining Metallurgical and Corrosion Engineering Expert
Jim McLaughlin has over 30 years experience in materials engineering in the petroleum industry working with Chevron, Exxon and ExxonMobil. He has been involved in all aspects of materials engineering including corrosion prevention, failure analysis, fire damage assessment and fitness-for-service assessments in the entire range of equipment in refineries, petrochemical units and upstream facilities. In addition to serving as a lead technical expert in areas of crude corrosion, high temperature corrosion, fitness-for-service (including high temperature remaining life assessments), risk-based inspection and metallurgy, Mr. McLaughlin has conducted research on and evaluated the effects of harsh environments at high temperatures involving such phenomenon as carburization, metal dusting and sulfidation in reducing conditions.
He has had a lead role in performance of API-579 Fire Damage Assessment and has held leadership roles in several API efforts to develop standards including:
Brittle fracture prevention guidelines inAPI653
Research on creep embrittlement of Cr-Mo steels
Research and guidance on minimum pressurization temperature for heavy wall reactor vessels
Risk-based inspection standards 580 and 581
Fabrication of heavy wall Cr-Mo and Cr-Mo-V reactors (series of 934 standards)
Jim has led an effort to increase refinery ability to process increasing volumes of corrosive crude through improved understanding of crude corrosion mechanisms and optimal use of mitigation strategies, such as inhibitor injection and selective use of alloy and has taught courses to plant engineers on subjects including metallurgy, corrosion, risk-based inspection, degradation mechanisms, fitness-for-service and assessing remaining life of equipment in the creep range.
Mr. McLaughlin has a BS degree from the University of Notre Dame in Metallurgical Engineering and a MS degree from Lehigh University in Metallurgy and Materials Science. He has authored or co-authored over 10 papers in ASME/PVP, NACE or other conferences, and has lead and presented topics at many industry exchange meetings.
All

Advisor Resources

Becht Canada

Business Administration

Business Development

Business Strategy

Capital Projects

Corrosion Materials

Due Diligence

Fired Heaters

Heavy Lift

Inst/Elec Controls

Leadership

Machinery

Maintenance & Turnarounds

Mechanical Eng

Mechanical Integrity

Nuclear

Piping

Process Eng

Reliability

Training