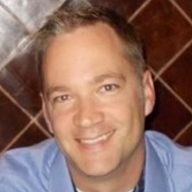 Mr. Stonehouse has over fifteen years of experience working in mechanical engineering design and analysis for the petroleum industry, primarily with pressure vessels and pressure vessel internals. His experience and expertise includes linear and non-linear stress analysis using the finite element method for design and fitness for service and includes a wide variety of FEA work performed involving plasticity, buckling, static, and thermal-transient analyses.
He has worked substantially with fixed equipment codes and standards such as ASME Boiler and Pressure Vessel Code, Section VIII, Division 1, Division 2, and Division 3; API-579 / ASME FFS-1.
Specific areas of expertise and example projects include:
Reviewing and performing pressure vessel design calculations per ASME Boiler and Pressure Vessel Code, Section VIII, Div. 1 and Div. 2.
Software applications used include Compress, Nozzle-PRO and in-house software packages.
Performing fitness for service evaluations per API-579/FFS-1.
Developing Project specifications in accordance with Industry and Client requirements.
Developing inter-discipline work processes for the implementation of a Modularization Program as Subject Matter Expert for the Pre-Dressing of Vessels.
Developing Technical RFQ and Purchase Packages for a large variety of pressure vessels and pressure vessel internals.
Reviewing and clarifying the technical content of fabricator bids to assist in the vendor selection and purchase of vessels and internals.
Developing and presenting training courses for fellow engineers in the areas of RFQ/Bid-Tabulation, Pressure Vessel Internals, Compress and NozzlePRO.
Coordinating Client and multi-disciplinary requirements with Supplier designs to ensure successful equipment fabrication and resolution of field installation issues
Reviewing and performing tank design calculations per API-650.
Mark received his BSc in Mechanical Engineering from the University of New Brunswick, Fredericton, Canada; and his Bachelor of Commerce Degree from Mount Allison University, Sackville, New Brunswick, Canada.
All

Advisor Resources

Becht Canada

Business Administration

Business Development

Business Strategy

Capital Projects

Corrosion Materials

Due Diligence

Fired Heaters

Heavy Lift

Inst/Elec Controls

Leadership

Machinery

Maintenance & Turnarounds

Mechanical Eng

Mechanical Integrity

Nuclear

Piping

Process Eng

Reliability

Training