The Becht Team
Below you will find brief biographies of key Becht personnel. Click on one of the functional areas to bring up persons engaged in that service area..
*** Please note that the listing below is representative of the quality of Becht's staff and not an exhaustive listing of all personnel ***
Request Additional Team Member Info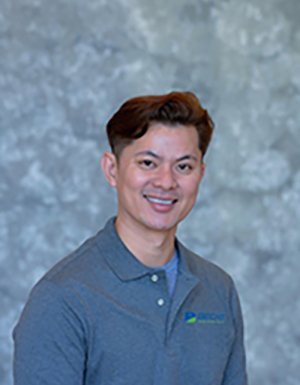 Phong Diep
Pressure Vessel, Standards and Specification Development
Phong Diep is a Mechanical Engineer with over 19 years of experience in the petroleum and chemicals industry. His career started out with ExxonMobil at their Baytown Refinery as a project engineer/manager and then a facilities engineer for various units. He subsequently joined the ExxonMobil Research and Engineering division where he was the group lead for the pressure vessels group. He has since worked at Fluor as a senior vessel design engineer for large capital projects and at Becht in various roles and projects.
Phong has a wide breath of experiences that include pipe stress analysis, fitness-for-service, design and analysis of pressure vessels and their internals in accordance with ASME Section VIII Divisions 1 and 2, capital projects, non-process quality control (NPQC) support, and development of client specifications and standards. He is experienced with the various industry codes and standards, such as ASME B31.3 and ASME Section VIII Divisions 1 and 2. Phong grew up in Beaumont, Texas and holds a Bachelor of Science degree in Mechanical Engineering from Lamar University in Beaumont.
All

Advisor Resources

Becht Canada

Business Administration

Business Development

Business Strategy

Capital Projects

Corrosion Materials

Due Diligence

Fired Heaters

Heavy Lift

Inst/Elec Controls

Leadership

Machinery

Maintenance & Turnarounds

Mechanical Eng

Mechanical Integrity

Nuclear

Piping

Process Eng

Reliability

Training