The Becht Team
Below you will find brief biographies of key Becht personnel. Click on one of the functional areas to bring up persons engaged in that service area..
*** Please note that the listing below is representative of the quality of Becht's staff and not an exhaustive listing of all personnel ***
Request Additional Team Member Info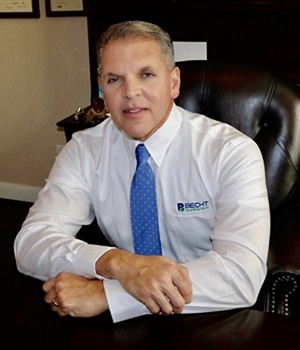 Rafael Rengifo
Corporate Account Manager
Rafael Rengifo has over 30 years of engineering, reliability, maintenance, inspection and mechanical integrity experience in the Midstream and Downstream sectors.  Mr. Rengifo's Midstream experience includes the roles of Director of Engineering, Facility Integrity Manager and Tank Integrity Manager for Phillips 66 Midstream Operations.  In the Downstream sector Mr. Rengifo's experience includes inspection management roles like Refinery Chief Inspector and Refining Engineering positions in Reliability and Corrosion for Phillips 66 heritage companies and joint ventures in the US and Latin America.
Prior to his journey with Phillips 66, Mr. Rengifo owned a company that specialized in NDE, metallurgical, corrosion and materials consultant services for all Oil & Gas sectors in Venezuela.
Mr. Rengifo holds a Bachelor's degree in Materials Engineering from Simon Bolivar University, Venezuela. He also holds American Petroleum Institute (API) Inspector Certifications for Tanks (API-653) and Pressure Vessels (API-510). Mr. Rengifo has been serving as Midstream Chair for the API Inspection and Engineering Summit since 2019, and has been also an active member of API committees. From his days of Corrosion Engineer he left a legacy at the Nacional Association of Corrosion Engineers (NACE) by writing papers and participating in committees as vice-chair.  Mr. Rengifo has been also an active speaker and moderator in terminal organizations like the International Liquid Terminals Association (ILTA) and the Latin American Society of Marine Terminals and Monobuoy Operators (SLOM)
All

Advisor Resources

Becht Canada

Business Administration

Business Development

Business Strategy

Capital Projects

Corrosion Materials

Due Diligence

Fired Heaters

Heavy Lift

Inst/Elec Controls

Leadership

Machinery

Maintenance & Turnarounds

Mechanical Eng

Mechanical Integrity

Nuclear

Piping

Process Eng

Reliability

Training