Case Study – Weekly Level 1-2 FFS/Repairs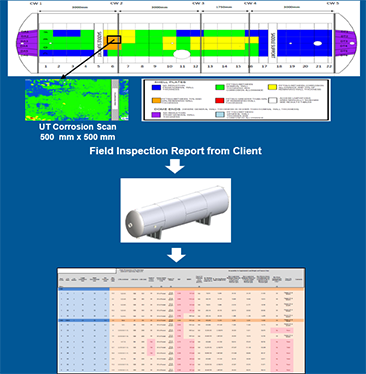 Becht handles weekly FFS evaluations for the past 8+ years for an onshore facility in Iraq. If FFS fails, Becht can: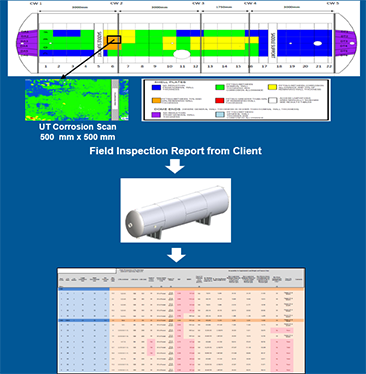 De-rate the vessel;
Design a repair;
Proceed to level 3 FFS.
Becht evaluations also have covered these aspects:
Tankage
Expansion joints
Heat exchanger
Civil/structural
Pressure Vessel Design Calculations
Min. Required Thickness
Max. Allowable Working Pressure (MAWP)
Fitness for Service (API 579-1/ASME FFS-1)
Uses Becht proprietary software
Level 1 and Level 2 analysis
General metal loss/local metal loss

Pass
Fail – Repair or de-rate MAWP
The FFS assessments have enabled the facility to plan and prioritize vessel inspections, repairs, and replacements to keep running longer and reduce downtime when it is necessary.
Have a question or comment? Please click below:
Contact