Consistency and Commitment to BBO Safety Program Add to Unprecedented Success of North Slope Turnaround
by Scott McLaurin, Becht Safety Solutions Manager and contracted member of Owner's Team of onsite Safety Professionals during Summer 2014 turnaround on Alaska's North Slope.
"If it's important, it gets measured" is an oft-heard adage, but especially true when it comes to Safety Performance. The truth is while we attach certain values to both desirable and undesirable numbers (statistics), we often tend to stop at the number itself and seldom consider the long-term ramifications.
This summer, I had the opportunity to participate in perhaps the best-planned, best-executed turnaround with which I have ever been associated. What I learned reinforced, once again, what effective leadership can accomplish.
As a Safety Professional, I always do a mental Leadership Assessment whenever I work with a new team, and this was no exception. From the first day onsite, the good folks of BP Exploration Alaska's (BPXA) Central Gas Facility (CGF) on the North Slope of Alaska demonstrated the attributes I would expect from a high-performing Team. True to form, the benefits of effective Leadership were evident.
My role as a member of the CGF Turnaround Team was to assist in enhancing the existing Behavior-Based Observation (BBO) program. While the performance of the program already was exceptional, the management Team at CGF knew they could do better (another indicator of a high-performing Team) and were determined to improve upon past accomplishments.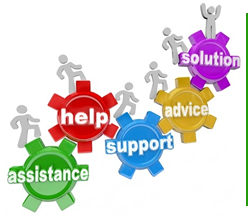 A BBO program is often challenging in a static work environment – even more so during a major turnaround with a temporary workforce.
The site was expanding from an average headcount of approximately 40 personnel to over 300 for the 33-day outage.
As one might suspect, challenges arise with that scale of increase. Logistics, experience and training all factor into the equation. Site management considered those variables and planned ahead. All incoming personnel were trained, oriented and up-to-speed regarding expectations prior to setting foot inside the facility.
Observation Cards – The Key Component
A key component of the program was the use of observation cards, or as they were known onsite, Green Cards. As any Safety Professional can attest, safety observation cards typically require considerable resources to train the workforce, distribute and collect the cards, analyze the trends and follow up on the observations. Once again, BPXA management had made the commitment early (18 months prior to initiation of the turnaround) to ensure the required number of resources were available to optimize the program. The user-friendly cards were straightforward and yielded an incredible amount of information. Arranged in a format to capture key data, the front of the cards had a section for basic information: name (optional), company, contact information and date. Another section had four checkboxes:
Process Safety Concern or Improvement related to facility operations issues or suggestions. For example, a valve is leaking in module 4906, or the gauge is hard to see on valve # I-23. (More on this category later.)
Personal or Crew Recognition provided an opportunity to give credit where credit is due.
Good Catch or Near-Miss often is one and the same. During daily card reviews, the onsite Safety Professionals distinguished between a true Near-Miss and the helpful observations of a proactive individual.
Personal Safety Concern or Improvement captured legitimate safety issues, as well as input on improving the safe-work environment.
While these categories may seem similar (or perhaps redundant) to some; or even similar to other observation cards in use elsewhere, the Review Team captured a large amount of data from these four categories. On a daily basis, onsite Safety Professionals would distinguish between a "process concern" as opposed to a "personal concern", or perhaps suggest an improvement to address a legitimate safety issue.
The reverse side of the card held two simple sections – (1) a description of the observation (What did you see?) and (2) what action was taken (What did you do about it?). Personnel were trained to notify a Supervisor or Operator should they consider the situation one which required immediate attention or if craftsmen were not sure of the proper procedure.
The overriding goal was not to teach a short-term work force to become experts at identifying near-misses, nor even to become proficient in facility operations. The goal was to generate an additional 300 'safety scouts' for the duration of the turnaround – and that goal was accomplished.
Utilizing the Cards
While the Green Cards are a great tool, they are only effective if utilized. Here is where another leadership fundamental, positive reinforcement, comes into play. The BPXA CGF Turnaround Team was acutely aware that any deviation from consistent reinforcement of the program would result in an immediate lack of participation by the workforce. Consequently, planning accounted for rewarding exceptional card participants with tokens of appreciation and acknowledgement of the individuals in daily tool-box and weekly all-hands meetings.
Cards were gathered daily, entered into a spreadsheet format, trended and observations/conclusions were shared with site and contractor Management, site and contractor Safety Professionals and the workforce. In essence what occurred was real-time trending of safety data; resulting in the immediate addressing of leading Safety indicators. Key items captured on cards were followed-up in short order by the onsite Safety Professionals (in many cases, with the assistance of the individual who had turned in the card) and the results shared with the workforce. Once the workforce realized the cards were being addressed, participation significantly increased. At peak, daily participation averaged 25% of the workforce, a high percentage given that the program, although encouraged, was entirely voluntary (no set quotas).
Once participation in the program was underway, several interesting dynamics occurred. While it's a given with any observation card program that a certain number of cards will be chaff, or of no significant value, within a short period of time, the quality of the cards dramatically improved. The obvious conclusion would be that the workforce learned quickly that chaff cards weren't going to get recognition nor were they adding value. From a Leadership perspective, management made the program important and the workforce mirrored that behavior.
Another dynamic was the coalescing of personal intervention using the cards. We began to see workers intervening in a proper manner and then capturing the intervention on the card as a 'good catch' or 'near-miss'. Follow-up by Safety personnel verified what we suspected was happening; the workforce was taking ownership of the program! From the Team's perspective, this was instant feedback on the observation program itself! Not only did we see quality Safety data on the cards, a significant bonus was the amount of process catches that began to appear. In several cases, workers used the cards to notify Operations personnel of situations that impacted facility performance. These usually were submitted as a 'Good Catch' or 'Process Safety Concern'. The end result (not counting the Safety considerations) was significant monetary savings due to potential process upsets being averted by sharp-eyed, switched-on workers who had taken ownership of the Safety function. The amazing part of this success was that it occurred in a short period of time (approximately four weeks) with a relatively young workforce. It's noteworthy that a large portion of the workforce had little or no experience in the industry, had never been involved in a major turnaround at a crucial facility, and had never participated in a structured safety observation program. How did it happen? Simple. The BPXA CGF Turnaround Team made it a priority, committed to it, reinforced it, participated in it, and led by example.
Conclusions
In the end, what was measured during the 110,000+ man-hour CGF turnaround in Prudhoe Bay during the summer of 2014? Actually, quite a bit. First and foremost: SAFETY! No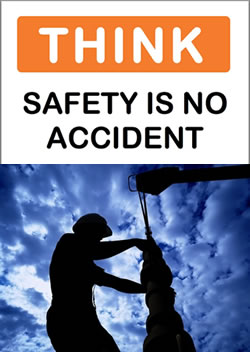 recordable incidents and only four first aids – two of which required no treatment. What's more, there were no negative impacts to the amazing environment of Prudhoe Bay.
Regarding the goals set by BPXA CGF Turnaround Management for their observation program? A 40% increase over their last turnaround when all the numbers were counted. A Win-Win? Absolutely! Was it a numbers game? Absolutely not! It was about executing a major Turnaround in an effective manner without incurring injury.
How did the rest of the turnaround performance go? The turnaround was completed on schedule, significantly under budget and facility optimization is proving to be substantial; proof that Safety Performance and operational efficiency go hand-in-hand. Did we get lucky? No! The CGF Turnaround Team planned it that way! Two words suffice for the recognized performance improvements: Commitment and Consistency.
I suspect this Team will take the Lessons Learned from the summer of 2014, apply them, and expect to do nothing less than eclipse these numbers during their next turnaround. After all, that's what Leadership is all about!
[This blog was reviewed by BP Exploration Alaska and approved for publication; otherwise, it is Becht Engineering policy to name neither the Owner Organization nor its site(s) in any materials made available in the public domain.]