Negotiating Plant Access for Due Diligence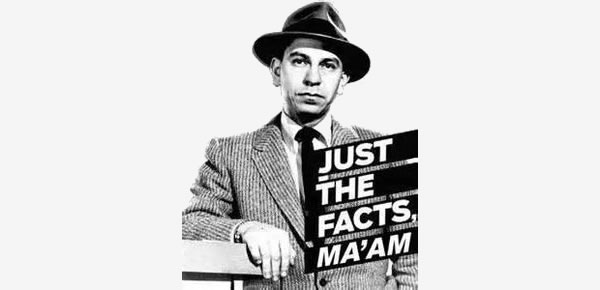 Just the Facts Ma'am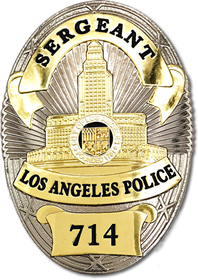 The famous phrase, "Just the facts, Ma'am," was often linked to Los Angeles Police Department Sargent Joe Friday who wore badge 714 on the TV show Dragnet. However, according to several sources, the facts are Joe Friday never said this exact phrase on the long running TV show. The statement "Just the facts, Ma'am" was in a parody of Dragnet by Stan Freberg. Facts can be surprising.
When we perform due diligence studies we want to be sure we get "Just the facts" as quickly and accurately as possible. This is only possible if the facility that is the subject of the study is prepared, open and honest and we are able to visit the site. We need to physically walk down the plant, review records and talk to personnel up and down the organization. This blog is a request to our clients who are interested in utilizing our services for due diligence to negotiate up front access to the physical asset, personnel and records. This is critical for us to work efficiently to get "Just the facts."
We are often brought in late in the acquisition process to evaluate maintenance, reliability and the mechanical integrity aspects of a plant. We can also be confined to a review of an electronic "data room" with limited or no access to plant personnel and no access to the physical plant. There have only been a few cases where the data room was complete enough to allow us to thoroughly evaluate the plant. This is especially true if we are unable to work with personnel in the target plant to understand the information in the data room and make requests for additional material.
We have to ask the question, "Does this make sense?" Many of these acquisitions are in the range of hundreds of millions of dollars. Does it make sense to consider buying these assets without a thorough on-site examination by experts in maintenance, reliability and mechanical integrity. The answer is certainly a resounding "NO!!"
We would never consider making a large purchase for ourselves without a thorough examination. For example, we would not buy a car without a test drive or a home without a visit to the property. We might also engage experts to assist us. This could include a mechanic to examine a used car or a certified inspector to look at a potential home purchase.
Therefore, we have to ask why are our clients are often forced into limited or no access to a potential addition to their portfolio? It appears the seller often sets restrictive rules and makes excuses for lack of access. These excuses can include not alerting the plant staff to a potential buyer or disrupting operations. We encourage our clients to cut through these restrictions and demand full access including review of documents and interviews of personnel including hourly staff. This is the best way a true and accurate picture of the culture, condition and expected future performance of the asset can be determined.
The ideal arrangement is that we are able to ask the client for a number of documents prior to a plant visit. These documents include the following:
Plot plan
Process flow diagram
Process description of the facility
Plant scorecards on safety, maintenance, reliability and environmental performance
Turnaround schedule and budgets
Maintenance catch up budgets
Long range capital plans
Organization chart
Identification of plant contact and host
Following a review of this information, a data room review can also be conducted. This should be facilitated by the plant contact to avoid looking for "a needle in a haystack." This is a common issue when trying to find information on our own in a data room.
This offsite effort should be followed by a visit to the site with an appropriate team for about one week. During this period the follow tasks will be accomplished:
Leadership meeting and kick off explaining the objectives
Safety orientation
Detailed plant walking tour
Interview of key managers, supervisors, engineers and hourly staff
Review of key documents such as plant scorecards along with the data owner
Completion of a comprehensive protocol
Deep dive review of documents and interviews where potential issues are detected
Daily update meetings with the plant contact and Leadership Team
Completion of a preliminary report presented to the Leadership Team and dialog to assure findings are correct and agreed
Final report
Becht Engineering has significant experience in performing due diligence assessments on a variety of assets and under different conditions. We encourage our clients to negotiate with the potential target asset to allow open access and dialog during the due diligence process. This results in a more accurate assessment and reduced cost.
For more information on our due diligence capabilities, please contact Rick Hoffman, Manager, Mechanical Integrity or you may comment on this blog (below) and Rick will reply.