New Solutions for Age-Old Problems
Becht continues its series on "Strategy to Maximize Value in the Time of COVID-19" with this 3rd blog focusing on the demand of new solutions in these difficult times and beyond. To view Part 1, CLICK HERE. To view Part 2, CLICK HERE.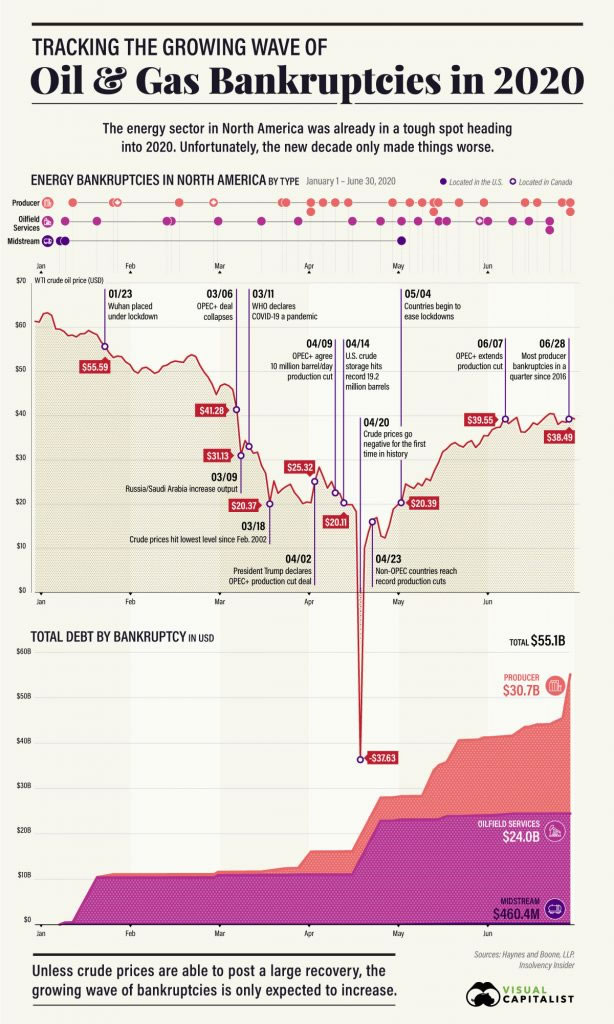 COVID-19 has impacted employment and profitability across every sector, but the oil & gas industry has been perhaps the hardest hit. Due to continued travel restrictions and the move toward remote work environments, plants are turning down or shutting down at an alarming rate. These lower levels of productivity have reduced the need for plant personnel, forcing lay-offs and furloughs up and down the supply chain. With reductions in staff, legacy knowledge and industry know-how are walking out the door, leaving those who remain with more responsibilities and fewer supports than ever. Worse, with tightened budgets come fewer opportunities for mentoring and training and fewer personnel who are qualified to lead these initiatives.
Workforce turnover and loss of legacy knowledge is a part of the normal cycle in the oil & gas industry. During the 2008 recession, the oil and gas industry reduced spending and cut staff, in an attempt to remain solvent. Owners were asking for 20-30% discounts in supplier cost which did not return quickly. COVID-19 has thrust the problem to the forefront like never before with acceleration of loss of knowledge and with a much more elongated recovery, including a transition toward lower usage of fossil fuel. With many companies moving toward at least partial virtual workforces for non-essential personnel, it may no longer be possible to walk down the hall to ask a more experienced employee for his or her opinion. Worse yet, the more experienced employee
may have been laid off or furloughed, leading to a loss of that source of expertise. Trending technology, safety protocols, or procedural information may not be accessible from home due to company firewalls, or infrastructure may be slow due to a never-before-seen demand on technology. All of this leaves the workforce that remains in a difficult position, struggling to keep up with the new demands of their positions.
What can be done about this problem?
Fortunately, Becht is uniquely poised to deliver holistic solutions across multiple disciplines. With 1,500 subject matter experts worldwide across 27 different disciplines and a library of industry knowledge, Becht works collaboratively with your workforce to solve problems and streamline knowledge capture and transfer. We understand the unique problems plaguing the oil & gas industry and we can deliver the "playbook" to ensure that your entire workforce is aligned and working as safely and efficiently as possible.
We know it's not enough to just promise solutions, so we would like to give you a glimpse into our "playbook." Not only can Becht offer expert advice, opinions, and guidance, we have also developed an innovative, holistic solution to the technological demands of our clients known as Becht's Interactive Process Flow Diagrams (PFDs).
As those in the oil & gas industry know, PFDs typically offer a glimpse at the various pieces of equipment in the unit and how the equipment fits together. While this is beneficial information, particularly for an employee who is new to the plant, typical PFDs do not offer much beyond this baseline knowledge and must be supported with other documentation. Documents must be individually referenced and reviewed outside of a collaborative system. Trending programs must be run and fitness for service, reliability, and other measures of the equipment health and the unit must all be conducted on an ongoing basis to ensure efficiency and safety.
All of this supporting information is stored in multiple locations and is maintained and updated by multiple teams across multiple disciplines. This can lead to difficulties in finding the correct information, version control issues, or issues of access, particularly for a partially remote workforce.
Becht's Interactive PFDs solve these problems by presenting all of the necessary unit information in one place in an easy-to-use virtual document. While typical PFDs are the basis for Becht's Interactive PFDs, Interactive PFDs offer layers of necessary supportive data and information in real-time. Here are just a few of the features that Interactive PFDs can provide:
Operating temperatures and pressures and trending information over time
Safety data for various pieces of equipment and process lines
Reliability and inspection considerations and concerns
Procedures associated with various parts of the operating unit
Sequenced turnaround support

Beyond all of these features, Becht's Interactive PFDs are live documents that can be accessed, updated, and maintained collaboratively across multi-discipline teams. Interactive PFDs allow for the workforce to gain a more nuanced and detailed perspective of the overall health and status of the unit.
Best of all, Becht's Interactive PFDs are supported by our 1,500-person team of subject matter experts. Becht's SMEs bring a wealth of industry knowledge and expertise, most with 30+ years of experience from an owner-operator perspective. We are located around the world, ensuring that assistance and guidance is just a quick phone call away. We can work collaboratively with you and your team to minimize risk, maximize efficiency, and optimize your workforce.
Becht's Interactive PFDs are just one page out of our playbook of proven solutions. If you are interested in learning more about Interactive PFDs or other ways in which Becht can help improve reliability, safety performance, and production for your plant, please contact us.