Heater Experts Solve Common Problems with IR Thermography
Many owner operators in the oil/gas and petrochemical industry know infrared (IR) thermography is a pillar of any robust inspection program. At Becht Fired Heater Services we couple heater experts with advanced IR thermography to not just inspect tubes but to help our clients optimize operation.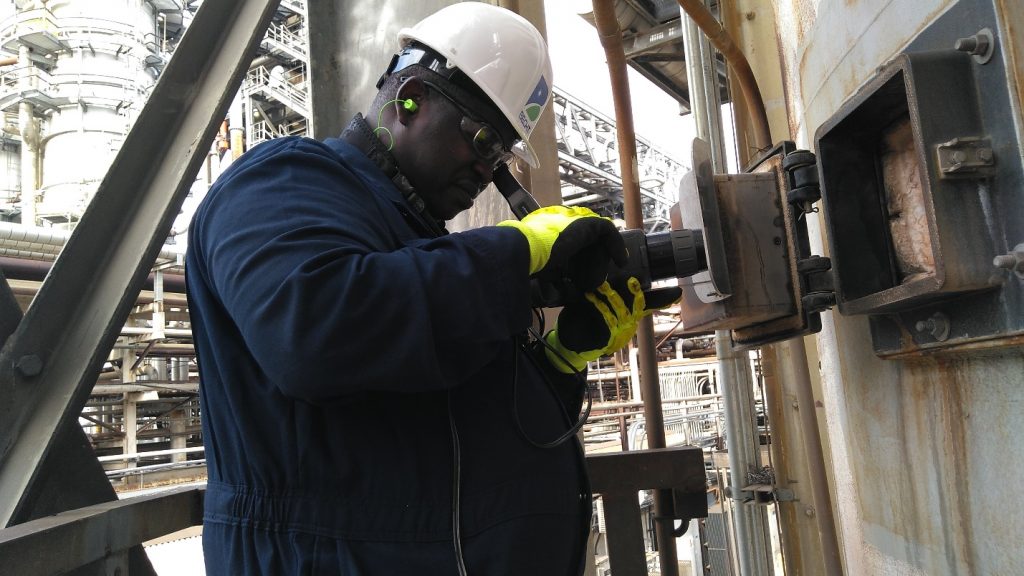 One routine challenge is taking IR thermography data and understanding what the imaging is showing us. How is IR data really used aside from ensuring that there are no hot spots in tubes?  A key, and often forgotten, benefit of robust IR monitoring by heater experts is the utility of confirming tube skin thermocouples (TST) are reading correctly.
If a TST is reading high, it may unnecessarily constrain an entire plant or result in a shutdown to clean the tubes before cleaning is actually required. In both of these scenarios, margin is left on the table, usually on the order of millions of dollars. If a TST is reading low, and IR thermography analysis does not catch it, equipment may accidentally be running beyond its design envelope. If this is noticed, in the best-case scenario, this will lead to tube damage and a shortened life cycle before required replacement. In the worst case, this will lead to a loss of containment, possible fire or explosion, and all of the associated repair costs coupled with lost margin opportunity. These situations provide textbook examples of how IR data can be best utilized to confirm that TST readings are accurate.
This is borne out in a recent example from Becht Fired Heater Services. Becht FHS checks available TST readings against IR thermography on every heater, every scan, for our clients. Recently, while conducting baseline heater monitoring and IR thermography for a new client Becht FHS noticed TST readings were consistently 150-200oF lower than actual measured mid wall temperature via IR in two site crude heaters. Both heaters had radiant sections of new carbon steel tubes that were outfitted with robust TST coverage. These updates were unfortunately due to a prior loss of containment on both heaters which resulted in significant damage and downtime to the facility. Once noticed by Becht, the site champion was contacted to make proper notifications of the discrepancy and inform the operations group of the large gap between indication and actual operating conditions. Priority number one was to ensure that the site was not running beyond the operating envelope of the tubes. After it was confirmed that the heaters were in a safe spot, the client DCS support engineer and Becht reviewed the instrument configuration for the 15+ new TST instruments. As the delta between IR and TST was consistent across the fireboxes, a range issue was suspected. After a quick review of the TST design data and spec sheet, it was discovered that the TST had accidentally been set as a type J thermocouple instead of a type K thermocouple. After following site protocol to review the change, the type was updated, and the readings increased toward the expected windows based on the IR. Three weeks later, Becht Fired Heater Services captured another round of IR thermography and operation conditions during a follow up visit and confirmed that all TST were reading accurately and could be trusted to warn of a hot tube.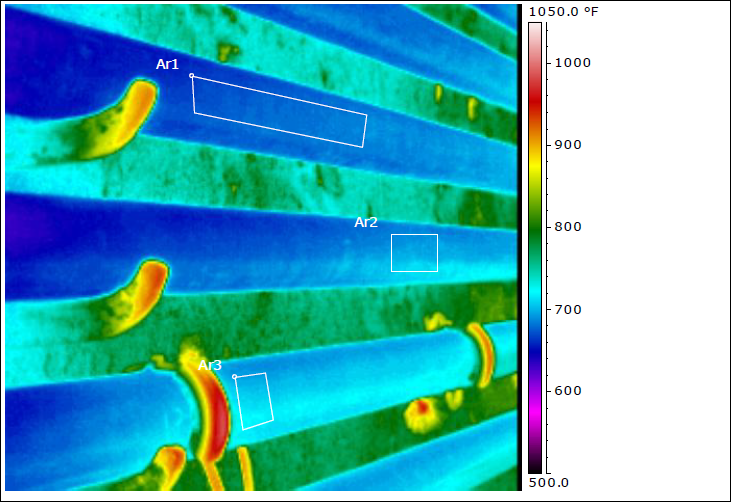 Unfortunately, this situation is far too common in industry. The devil is in the details, and even with the most robust Management of Change process, humans can make mistakes. Our job is to ensure there are multiple independent checks to confirm key instruments are working correctly. By utilizing IR thermography to back check TST indication with Becht's expert support, this owner/operator was likely saved from a premature tube failure toward the end of the coking run. Even beyond safety and environmental impacts, millions of dollars were saved by preventing a failure and the following repair and lost opportunity.
In highly developed programs, multiple practices are deployed to minimize the risk of tube damage, and in severe cases, loss of containment. Heater operating envelopes, up to date operating procedures, robust and validated instruments (e.g., SIS systems and tube skin thermocouples), NDE methods (online and offline), and IR thermography all play a role in keeping heaters safe and optimized in order to maximize value for a plant. Protect your workforce and your investment by contacting Becht Fired Heater Services. We employ IR thermography along with expert support to ensure the health of your heater systems.
Becht Fired Heater Services is also supported by Becht's 1,500-person team of subject matter experts across 21 disciplines. Becht's SMEs bring a wealth of industry knowledge and expertise, most with 30+ years of experience from an owner-operator perspective. We are located around the world, ensuring that assistance and guidance is just a quick phone call away. We can work collaboratively with you and your team to minimize risk, maximize efficiency, and optimize your workforce.
If you are interested in learning more about Becht Fired Heater Services (click here) or any of Becht's other expert services, please click the link below: