Machinery
At the heart of many manufacturing processes is the critical rotating equipment.  Profitability hinges on procuring and maintaining this equipment to maximize onstream time, minimize required maintenance, and reduce life cycle cost.  The Becht Machinery Division Personnel, primarily coming from large world-class operating companies, have extensive expertise and experience in rotating equipment and turbomachinery Engineering, Operations, and Maintenance. Our wealth of knowledge and experience enables Becht to provide comprehensive, practical, knowledge-based solutions to achieve these goals.
With our extensive experience base, the Becht Machinery Division delivers the following services:
Rotating Equipment Troubleshooting and Failure Analysis

Failure Investigations
Vibration Analysis & Condition Monitoring
Rotordynamic Analysis

Machinery Re-Rates and Design Study Reviews

Machinery Specification Development
Factory Acceptance & Performance Testing

Machinery Overhaul Supervision and Field Services

Shop Repair Consulting & Supervision
Commissioning & Start-up Support
Rotational Equipment Turnaround Planning
Critical Spare Parts Refurbishment

Machinery Reliability Plans and Customized Training
Contact an Expert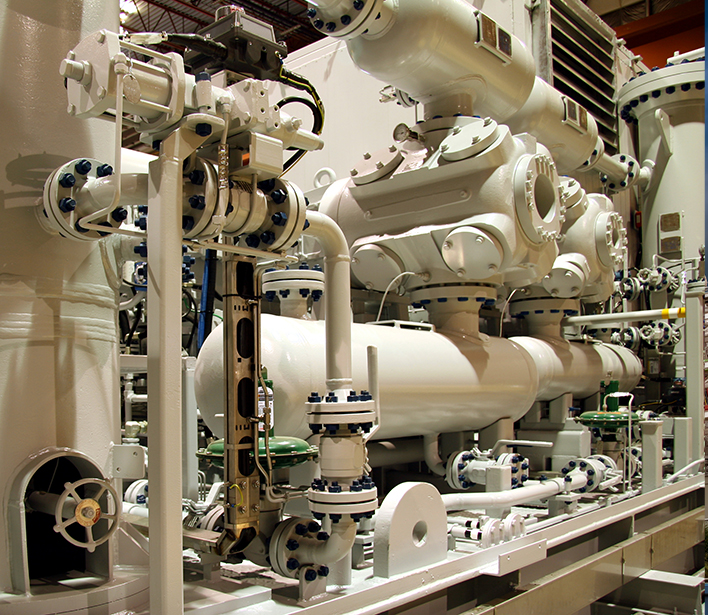 Rotating Equipment Troubleshooting and Failure Analysis
Machinery Re-Rates and Design Study Reviews
Machinery Overhaul Supervision and Field Services
Rotating Equipment Troubleshooting and Failure Analysis
The Becht team offers a comprehensive, holistic approach to your rotating equipment troubleshooting needs.  Our experts not only offer machinery expertise, but also are knowledgeable in process operations, instrumentation and controls and electrical systems when assessing an equipment issue.
Failure Investigations
Failure investigations are a key element Troubleshooting equipment and eliminating repetitive failures. We bring a structured RCFA (Root Cause Failure Analysis) approach which allows us, in partnership with owner supplied team members, to very effectively identify the root cause of failures and develop solutions to eliminate future failures.
Becht also has a staff of materials experts and various discipline SME's to be part of our failure investigation teams.
Vibration Analysis & Condition Monitoring
Integral to our troubleshooting capability are our ISO Level III & IV certified vibration analysts. Understanding machine response via vibration analysis is key to troubleshooting and eliminating critical rotating equipment problems.
Rotordynamic Analysis Reviews
High speed turbomachinery necessitates a thorough understanding of the machines lateral and torsional rotordynamic behavior to ensure long term safe and reliable operation.  Not only is this essential when specifying, or procuring new equipment, but it is also important in any machinery re-rates, or rotating equipment component upgrades.
In our experience, an independent 3rd party lateral and torsional rotordynamic analysis review is often the only way to identify errors or oversights in the vendor's analysis, which are not uncommon.
Machinery Re-Rates and Design Study Reviews
As existing assets age, invariably the need arises to increase capacity, or change process operating conditions as debottlenecking efforts seek ever increasing plant capacity.  As part of these plant debottlenecking projects, turbomachinery becomes an important element to consider
The Becht Machinery team has the experience to work with you in the very early conceptual stages of a project to provide a summary of options, life cycle cost analysis, and experience-based recommendations to guide this important decision.
The Becht team has the depth of experience to work as your subject matter expert throughout the project, including specification, bid review, inspection and testing, installation and finally commissioning and startup.
When the decision is critical, Becht offers the capability to have an independent, unbiased, 3rd party cold eyes review.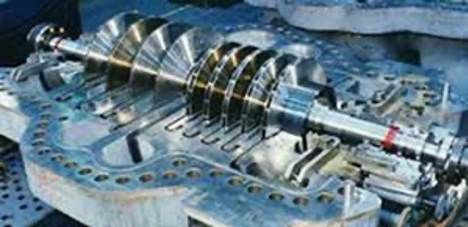 Machinery Specification Development
Many of our client companies have their own internal specifications for new, or re-rated rotating equipment, but that is not always the case.  In situations where comprehensive, detailed mechanical specifications may not exist for a piece of rotating equipment, the Becht team can develop completely new machinery specifications, r review and update existing client machinery specifications, or assist the client with the interpretation of existing industry standards such as API, ASME, ISO, etc.
Factory Acceptance & Performance Testing
Performance testing is the last step in the process of ensuring the design, fabrication and assembly of the equipment has been done correctly to help ensure a successful installation, start-up and commissioning.
Not only does Becht staff have vast experience in the various API and ASME Standards, Recommended Practices and Codes, but we have the hands-on experience from witnessing many factory acceptance and performance tests around the world.
Machinery Overhaul Supervision and Field Services
The Becht Machinery team brings best-in-class experience and expertise to your critical machinery overhauls.  Becht can provide individual resources, or multidiscipline teams, depending on the client need.  We can provide supervision for both planned and unplanned rotating equipment overhauls, typically with the ability to mobilize resources to your site in days if required for unplanned outages.
Finally, Becht expertise can then stay on site during equipment start-up to address any issues until your equipment is back up and running successfully.
Rotating Equipment Overhaul Supervision
During turnarounds, or at any time needed, Becht can supply experienced individuals with many years of knowledge in best shop practices, quality control requirements and the interpersonal skills to effectively oversee repairs and fabrication of new equipment and communicate with both the shop and the client.  Not only does our staff ensure the work is done according to specifications and best practices, but they also ensure the client will receive adequate documentation of all shop work for future reference.  This applies to refurbishing critical spare parts as well.
Rotating Equipment Turnaround Planning
Often, turnaround critical paths involve the rotating equipment and machinery, and as such, demand the most careful planning and review to successfully execute your turnaround.
In that regard, our Becht machinery team has the expertise and experience to help make the planning and review of your machinery turnarounds a success.  We stand uniquely qualified to help develop specific equipment turnaround maintenance plans, or to review existing turnaround maintenance plans, all with the goal to deliver an optimum result.