Process Technology
Becht's industry leading process team has unparalleled expertise in virtually every refining, petrochemical, and chemical processes. We challenge ourselves to always look at the bigger picture and not be constrained by battery limits or technology specific solutions when trying to solve our client's chronic process issues. Becht's expertise includes equipment, unit, and technology specific knowledge gained over our expert's long careers typically with owner/operator corporations. We combine this unparalleled depth of knowledge with a true technology agnostic approach that gives the client the right solution for the right problem.
Contact an Expert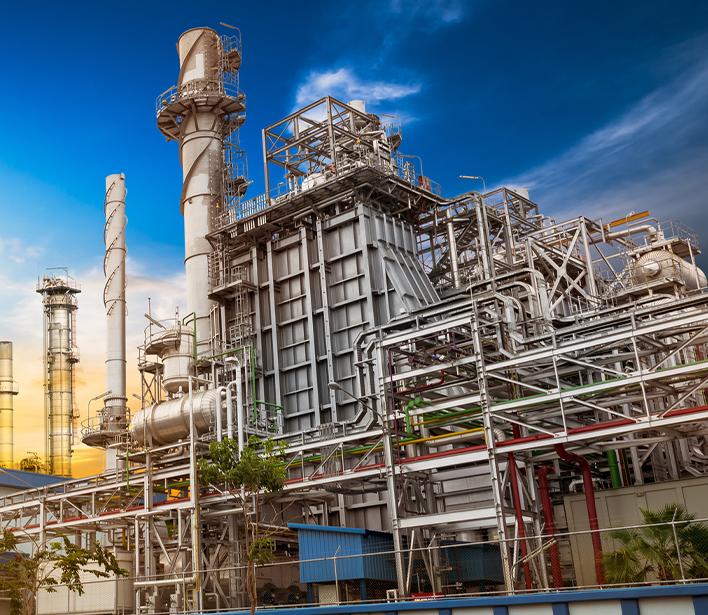 Process Consulting
Running a process unit correctly affects the entire refinery – but what does correctly mean? Each process technology requires unique firsthand knowledge to make data driven decisions involving safety, reliability, and profitability.
Access thirty year career experts in each process technology and equipment to answer your questions – fast. Becht's emphasis on owner-operations experience means we likely have battled your problem before.
Don't reinvent the wheel. Call Becht for:
Cold Eye Expert Reviews of Process Units
Root Cause Failure Analysis / Troubleshooting
Turnaround Process Training & Inspections
Owner's Engineering Oversight of New Equipment & Revamps
Staff Augmentation
HF Alkylation
Contact an Expert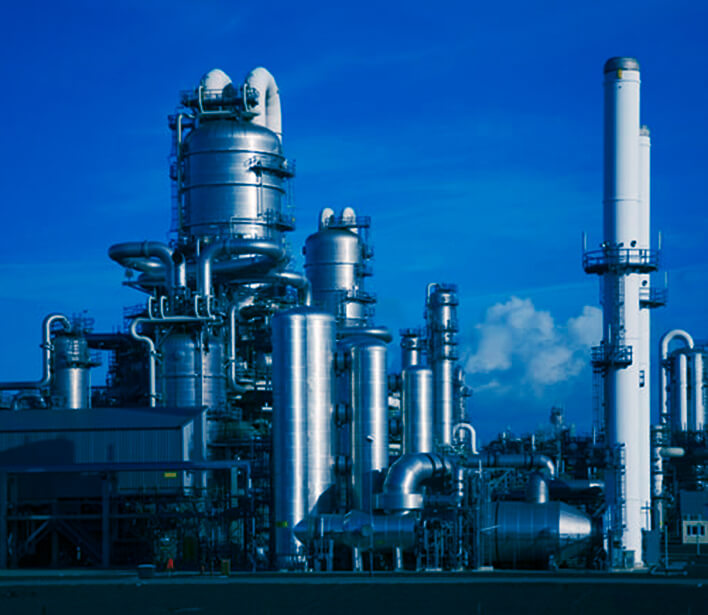 Becht expertise covers a wide range of technologies including:
HF & Sulfuric Alkylation
Distillation
Gas Treating
Hydrocracking
Polymers
Sour Water Treating
Dehydrogenation
Aromatics
Energy Conservation
Heat Exchangers
LP Modeling
Process Controls
Sulfur Recovery
Catalytic Cracking
Fired Heaters
Hydrogen Production
Lubes • Process Safety
Water Treatment
Coking
Fluid Flow & Mixing
Hydrotreating
Olefins
Reforming
Specialty Chemical Processes
Cold Eye Expert Reviews
Decades old process units usually come with decades old problems.  Staff turnover and lean organizations make comprehensive reviews and strategic plans for growth more difficult.  Imagine a team of industry experts dedicated to identifying improvement opportunities.  How much additional revenue could be unlocked with proper operation and turnaround scope planning?
Invite subject matter experts on site or remotely to review equipment operation, design, and performance.  Becht can put together a cross functional team experienced in a specific technology to quickly assess opportunities for increased yield and improved reliability.  Offerings range from process modeling to cost estimates.  Recommendations will always be reviewed for feasibility and prioritized with the site prior to issuing; our goal is to leave clients with a list they feel capable and enthusiastic about tackling.
Root Cause Failure Analysis & Troubleshooting
Unit outages are costly; battling them again and again for unknown reasons is worse. Becht believes in getting to the root cause of an issue, and our unique multi-disciplinary approach results in creative solutions for our clients.
Don't leave two year engineers alone to solve multimillion dollar failures. Becht can rapidly mobilize subject matter experts onsite or remotely to lead troubleshooting efforts and root cause failure analysis. In addition to world class process specialists, our team can include metallurgists, mechanical design engineers, process safety experts, rotating equipment machinery engineers, and more.
Becht will leverage industry expertise and a relentless focus on problem solving to find the root cause and resolve our client's issues.
Turnaround Process Training & Inspections
Missing internal signs of process failure can result in inefficient or unreliable runs for 5+ years. But as turnaround intervals lengthen, many new process engineers lack experience inspecting equipment.
Keep turnaround scoping and execution on track with our experienced engineers. Becht can ensure clients have the best eyes and judgement on critical equipment, following through on repairs and working for a safe reliable run.
We provide hands on training for newer process engineers plus staff augmentation during execution. The mentorship and transfer of knowledge brings client talent to a new level, ready for any inspection.
Owner's Engineering Oversight of New Equipment & Revamps
Supporting day-to-day operations can feel all consuming. But sacrificing close oversight over capital projects and revamps just leads to more future firefighting when poor designs are built.  Is a technology provider the only expertise available?
Becht believes clients deserve a neutral third party representing the owner as new equipment is scoped and designed. Pick a thirty year career expert in operating process units to oversee important new projects and revamps. They can create/verify design basis, and integrate practical know-how to ensure units are done right first time.
Staff Augmentation
As "the great shift change" occurs and experienced engineers retire, the need increases for temporary staff engineers to help guide the next generation. Or a large turnaround is coming, and engineers can't scope and support day-to-day operations at the same time. Whatever the reason, Becht is here to help.
With our full-time staff and diverse network of experts, Becht can provide the experience needed whenever its needed. Process engineers and operations specialists can be staffed on short and long term assignments to cover gaps throughout the industry.
HF Alkylation
HF Alkylation Capabilities
Becht has a team of HF Alky experts that have established and led the alkylation networks and licensing activities for companies like XOM, BP, P66, Shell, and UOP. Becht SMEs have worked in over 95% of the refineries in North America and many others internationally and bring an owner-operator perspective of safety, reliability, quality, cost, and schedule. Becht SMEs also hold many committee positions in codes and standards throughout ASME/API/NACE (over 125 seats) including the current API RP-751 HF Alkylation re-write. Our experience and industry leadership have enabled us to develop a broad array of best practices, engineering standards, and other documents for our clients.
Key Capabilities:
Operational Troubleshooting "Answer Man"
Fixed Equipment Support
Corrosion/Materials Consulting
Leak Clamp Repair Design Review
Fitness for Service
Process Safety
API RP-751 Complete Audit Capability
API RP-751 Pre-Assessments
Safety and Mitigation Systems Selection and Review
Chemical Cleaning Planning and Field Support
Risk Based Work Selection
Turnaround Readiness Reviews
QRA (Risk Assessments)
Custom Operator Training

Engineering Support:
Debottlenecking Studies
Rotating Equipment Consulting
Process Safety: Facility Siting Studies, Integrity Operating Windows, Investigation Support
HF Sampling and Lab Method Consulting
Heavy Lift Reviews
Project Design Support
Quality Assurance:
Owners Representative Capital Project Q/A
Concept Design (FEL 1/2)
Detailed Engineering (FEL 3)
Construction and Startup
Capabilities include:
Mechanical: Pressure Vessels, Exchangers, Piping, Tankage, Flexibility Analysis, Specialized Design
Materials: Selection, Corrosion Controls, Compatibility
Welding: Specifications, Procedures, Fabrication, Inspection
Machinery: Pump/Compressor Selection, On-site Engineering Troubleshooting, Shop Tests, Overhaul Supervision
Instrumentation/Electrical/Analyzers/Control Systems: Selection, Design, Construction, Startup
Process/Operations: Technology Selection, Equipment Sizing, PFD/P&ID/H&MB Reviews, Startup Readiness
Turnaround Support:
Decontamination Workshops
Discovery Engineering
Execution Support (Operations, Inspections, Shop Surveillance, Engineering, and Safety)
Independent Reviews:
PSM, Mechanical Integrity, and Maintenance Audits
HAZOP Facilitation and Expert Support
Pre-startup Safety Review (Training, Walkdowns, Procedures)
Constructability
Process Safety
Increasingly complex regulations require focused attention on the details.   Process safety risk management impacts work across the facility, and expertise is needed at every turn. The whole workforce must be onboard with key process safety elements to prevent catastrophic incidents while running the facility profitably.
Industry process safety leaders join Becht to share their programmatic knowledge. We have benchmarked and revamped Management of Change programs for thousands of employees. Our engineers specialize blast zone calculations, flare header modeling, and consultation on capital projects.
Industry leading experts can assist with all 14 elements of PSM and more:
Blast Zone Calculations & Facility Siting
PSM Audits & Best Practice Assessments
Incident Investigation Facilitation & Guidance
Process Safety Advice for Projects
Relief Valve Calculations
PSM Program Training & Guidance
HAZOP/LOPA Preparation & Recommendation Review
Mechanical Integrity Programs
Contact an Expert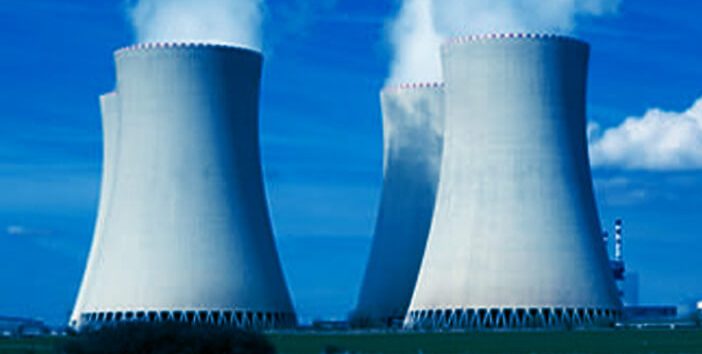 Blast Zone Calculations & Facility Siting
Tragic industry incidents demonstrate the need to place occupied buildings in safe places. Unit upgrades, capital projects, and new office buildings may prompt updated blast zone overpressure contours. Many facilities have changed hands in the last decade and don't have the original calculation basis. It is critical to get these models correct.
Becht's experts have deep experience in developing numerical modeling tools for releases and accidental explosions. We include options to fortify or adapt buildings to meet process safety recommendations. Reach out to Becht to update or create new overpressure contours whenever new process units or buildings are involved.
PSM Audits and Best Practice Assessments
Process safety programs should be embedded in every employee's work. Unfortunately it can be difficult to assess understanding and compliance before an incident occurs. Clients come to us concerned about management of change programs, or other PSM processes – how can they ensure employees understand the regulatory and practical reasons for strong PSM programs?
Our renowned process safety professionals are former AFPM/API PSM committee chairs. Our best practice assessments engage the front line team executing the work as well as written programs to identify gaps. Then custom training programs can be developed and delivered for improved participation.
Moreover, Becht understands the difference between a regulation audit and a best practice. We can deliver each separately, and all gaps & recommendations will be reviewed with the client before being issued.
Incident Investigation Facilitation and Guidance
Incidents can be shocking. The focus should be on recovery and learning, and Becht wants to help. Involve experts that come from owner's facilities and understand the importance of getting to the root cause.
Our wide range of subject matter experts can supplement an owner's investigation, or act as an expert witness if required. We also can provide an experienced lead investigation facilitator (cause map, why-tree, TapRooT, etc) on a very short notice.