Winners, Losers and Everything In Between – Planning for Sustainability
In the final installment of the Winners, Losers, and Everything In Between series, we address "Planning for Sustainability".
What is sustainability and how does one plan for it?
Sustainability relates to:
Reduced usage of water and general carbon,
Lower greenhouse gas emissions, and
Enhanced recycling and reuse, both corporately and individually.
In order to plan for sustainability, an evolutionary change must be made to move us through the next two decades.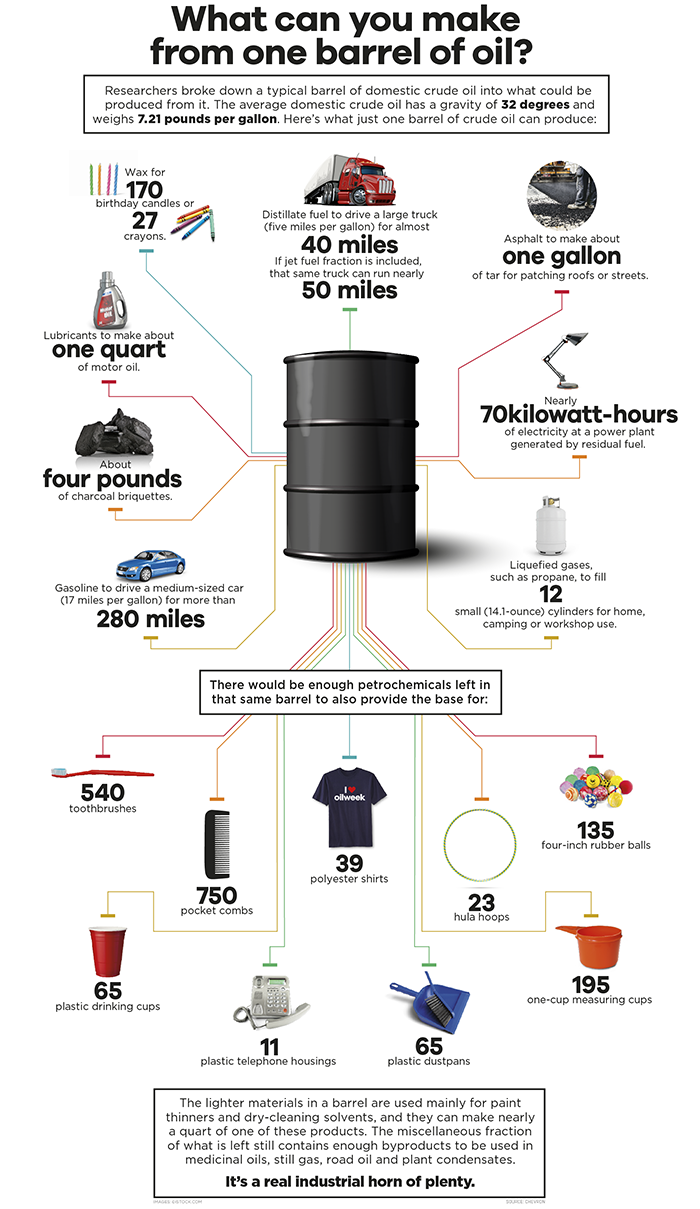 https://www.visualcapitalist.com/can-made-one-barrel-oil/
Although the greatest push is toward "green" energy, the reality is that the transition to sustainability will require fossil fuel use through next two decades and beyond. Moving to "green" energy requires technology innovation, construction, commercially proven systems, and infrastructure upgrades that will not happen overnight. In this respect, sustainability is the epitome of a team's effort. Those who wish to plan for sustainability must consider the drivers and existing systems required to meet an ever-shifting market, political mantras, regulations, and revenue or debt balancing – all while creating shareholder value.
In just two months since this blog was started, around 370,000 bpd of US crude oil refining capacity has been announced to close permanently. This volume does not include the 300,000 bpd PES plant in Philadelphia, nor the unknown future of Shell and Sinclair facilities up for sale. Globally, the refining capacity closures are in the range of 1.5 MM bpd. Considering potential future Middle East / Asia capacity plans, the EU refining capacity at risk could be as high as 3 MM bpd by 2025.
Planning for sustainability is a complex balance of supplying the existing market, while planning for a shift in consumer demand for "clean" vehicles, along with meeting governmental requirements for lower emissions (e.g., NOx, SOx, and particulates). Many CEOs' salaries are now being linked to CO2 or GHG emission reductions. Shell, Eni, Repsol, BP, and others have declared a target of varying degrees. Let's be clear though: divesting of a refining asset can appear to meet the company goal for GHG reduction target; however, a change in the ownership of a refinery does not mean that its necessarily shutdown, (i.e. the actual GHG reduction may be zero).
Regardless of the path, the holistic ecosystem impact and unintended consequences must be considered. For example, battery technology today requires harvesting lithium, cobalt, copper, silver, aluminum, and other minerals that can have devastating environmental effects, as can the water used in the mining process of these minerals. The average consumer may not realize that carbon fiber wind turbine blades are not being recycled, and photovoltaic panels have toxic components that are very expensive to recycle. The metal and plastics in any vehicle today require fossil components in some form, either through production or energy input. Socially responsible engineering must consider the consequences of a chosen path.
What are some potential shifts toward sustainability?
Biomass converted to fuel ( i.e., used vegetable oil, animal fats, rapeseed oil, etc)

Precautions must be taken so that land and goods used are not competing with food and energy production
Ammonia is an additional potential fuel source for ships and even airplanes

Increase energy efficiency within the industrial systems

Consider electrical centric shaft work versus poor efficiency steam turbine systems
Update burner designs to lower NOx emission technologies
Eliminate high-to-low pressure letdowns that do not generate power or value (i.e. lost opportunity), such as expanders on FCC flue gas (if the pressure is high enough)

Carbon capture and sequestration

Though some argue this approach constitutes a fossil fuel, if properly implemented, it can substantially reduce net CO2 emissions
K-Line shipping is putting this technology on ships as a trial; if successful, it opens a scalable system for on-line consideration

Hydrogen production via electrolysis

Reduce CO2 production from the current steam methane reforming systems
Where and how the hydrogen is used can span from power generation, replacing on-purpose refining hydrogen production, supplementing transportation fuels, or serving as source input for bio-crude creation

Battery storage via integration with power systems

Store power at off-peak periods for on-peak draw locally to reduce regional grid demand within the industrial system

Investigate emerging technology cooperation

Co-locate plastics recycling with traditional fossil fuel refineries using shared resources to lower overall emissions
Bear in mind, moving toward a greener system is a transition and not a step change, as the infrastructure that exists today is not in place to make such a shift.
Consider that justification of projects will include a metric of GHG emissions reduction along with cost and benefit. The GHG benefits or carbon tax elements will begin to have a greater influence, as lending institution review the "green" value of lending depending upon incentives.
There is no better time than now to assemble the team to brainstorm what options are available immediately, in the next 5 years and through the next 10 years. The time horizon review is critical to set in motion the plans to achieve desired goals and objectives. The people at the table will be different from the past. During COVID-19, staff reductions have cut deeply into the knowledge base and experience. Moving forward, it is critical not to repeat the past regret capital investments and spend money wisely. Engaging the right array of skills outside of the internal company organization will be instrumental in bringing the "best and brightest" minds and ideas to the table to home in on the path forward.
Key areas to investigate for the refiner are:
Co-processing of bio components
CCS
CO2 reduction via hydrogen replacement via electrolysis
When considering the options above, one must consider technology availability, time from conception to operation, capital cost, and value / benefit on a holistic basis.
Becht's Refining Asset Value Optimization (BRAVO) program can assess the above options to find a path forward that best fits a clients' needs. BRAVO employs the methodology to optimize the asset "as is", and to assist a plant or organization into the next step through complete end-to-end supply to product planning, including hardware asset reliability analysis. Becht utilizes the concept of a "sprint" – which is a call to action to collaboratively develop and implement actionable change. Sprint activities identify, evaluate, test, and sustain improvement within the plant and organization.
Becht engages with clients in prioritizing known and potential future areas where ideas can be tested and validated. These efforts can help solidify a path forward and bring confidence through the transition into sustainability.
The pandemic and its duration have given us all new understandings, such as the success of remote work and a noticeable reduction in pollution. These changes have set the stage to reset the forward path. Who are the winners? The winners will be those companies that maximize the value and productivity of the human asset (be it inside or outside of the company proper). These companies will be characterized with agility, a balance of risk tolerance, timely decision-making, and effective use of tools (software, etc.) as inputs to maximize margin.
Becht can help move your company towards a win. Becht's 1,500-person team includes subject matter experts (SMEs) across 21 disciplines. Becht's SMEs bring a wealth of industry knowledge and expertise, most with 30+ years of experience from an owner-operator perspective. We are located around the world, ensuring that assistance and guidance is readily available. We can work collaboratively with you and your team to minimize risk, maximize efficiency, and optimize targeted outcome.
If you are interested in learning more about any of Becht's support services, please contact us by clicking the link below.