Importance of Codes and Standards for Process Safety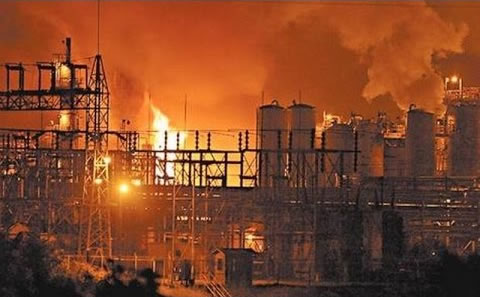 Compliance with the Process Safety Management rule, OSHA 1910.119, is a requirement for plants processing certain highly hazardous materials exceeding threshold quantities. The rule requires the owner to demonstrate all equipment has been purchased and installed in accordance with recognized industry standards. Maintenance practices must also be according to Recognized and Generally Accepted Good Engineering Practice (RAGAGEP). The owner must document this information as part of the Process Safety Information and Mechanical Integrity program for the plant.
Use of Codes
The use of codes and standards can help assure compliance with the rule. For example ASME Section VIII is the recognized code for construction of pressure vessels operating in the United States at pressures over 15 psi. It would be difficult to debate vessels could be designed and built to other requirements and still be acceptable under the PSM rule. Codes such as the ASME code have been developed and updated by industry experts over the years to assure well engineered and cost effective solutions.
Compliance
Codes and Standards draw a "line in the sand" requiring compliance by vendors, engineering contractors and owners regarding design, fabrication and operation of equipment. Codes and Standards also allow personnel to expand their knowledge base by use of the documents. API Recommended Practices, for example, give the engineer significant guidance on design of systems such as pressure relief systems. It would be nearly impossible for an engineer or technician to develop this critical knowledge base without codes and standards.
Incidents
There have been a number of incidents the have happened in industry due to failure to follow recognized codes and standards. One example is the destruction of the cyclohexane plant in Flixborough, England in 1974. The explosion was a result of a temporary repair used as a jumper between reactors while another reactor was out of service. The plant did not have a mechanical engineer on site and unqualified personnel designed the jumper in haste. It consisted of 20 inch piping with miter joints and supported on scaffolding. When it failed, a large vapor cloud was released. The subsequent explosion killed 28 people, injured 37 on site and another 50 in the community. About 1800 buildings up to 3 miles away were damaged. The explosion was heard 30 miles away.
Several other major incidents occurred in the processing industry resulting in demand for action and improvement in the safety of processing facilities. These accidents include:
| | | |
| --- | --- | --- |
| Bhopal, India | Methyl Isocyanate Release | 3787 dead, 558,125 injured |
| Flixborough, England | Piping failure and explosion | 28 dead, 87 injured |
| Piper Alpha Platform | Open system started up | 167 dead |
Each of these accidents could have been prevented by use of proper engineering standards, design codes and operating procedures. Following these and other similar incidents, the OSHA Process Safety Management Rule was put in place in the early 1990s. This rule covered 13 elements including process safety information, operating procedures, contractor training and mechanical integrity. Implementation of the rule was and still is a significant effort by the operating companies. This effort can be greatly streamlined by incorporating codes, standards and recognized and generally accepted good engineering practice into the program.
More information on this topic can be obtained by taking the AIChE course, "The Importance of Codes and Standards for Process Safety" developed by the author of this blog. You can review and sign up for the course at www.aiche.org/ela155.
Have a question or wish to contact Becht Engineering?
Contact Becht Process Safety Consulting
or Call Derek Becht at (908) 394-1248
Rick Hoffman at 970.389.9950