The Becht Team
Below you will find brief biographies of key Becht personnel. Click on one of the functional areas to bring up persons engaged in that service area..
*** Please note that the listing below is representative of the quality of Becht's staff and not an exhaustive listing of all personnel ***
Request Additional Team Member Info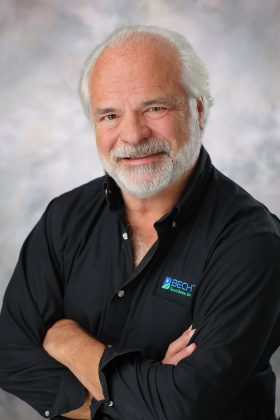 Charles (Chuck) Becht IV, PhD, PE
Chief Executive Officer - Becht
Dr. Becht, Fellow ASME, former Chairman of the ASME B31.3, Process Piping Code, is a recognized authority in pressure vessels, piping, expansion joints, and elevated temperature design. He has more than 40 years of experience in design, design review, analysis, check-out, mechanical integrity, development, troubleshooting, and failure analysis.
He has been a member of 14 Codes and Standards committees, five of which he has chaired. He has more than 60 publications including two books (on B31.3 and B31.1 piping) and seven patents and is a frequent speaker and chairman in technical forums. He received the ASME Dedicated Service Award in 2001, the 2009 ASME Pressure Vessel and Piping Medal, the 2014 J. Hall Taylor Medal, and the 2022 ASME B31 Forever Medal for Excellence in Piping.
He is CEO of Becht, CEO of Helidex, LLC, and Chairman of Becht Industrial Group.
All

Advisor Resources

Becht Canada

Business Administration

Business Development

Business Strategy

Capital Projects

Corrosion Materials

Due Diligence

Fired Heaters

Heavy Lift

Inst/Elec Controls

Leadership

Machinery

Maintenance & Turnarounds

Mechanical Eng

Mechanical Integrity

Nuclear

Piping

Process Eng

Reliability

Training