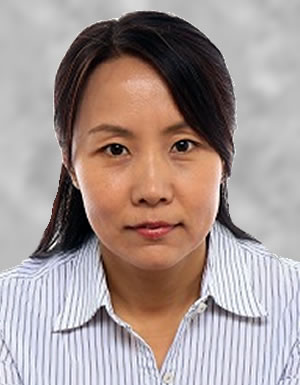 Karen Li
CCD Project Manager and Refining Corrosion Engineer
Ms. Li has 11 years of experience in the refining industry. She began her career at Shell Norco refinery as Site Materials and Corrosion Engineer providing daily technical supports in areas of corrosion, metallurgy, welding, inspection and equipment integrity management, developing corrosion control strategies for refining units. She also worked at Shell Technology center as Materials and Corrosion Research engineer supporting plant operation and leading corrosion control management and materials selection research projects.
As Senior Materials and Corrosion engineer in Air Products and Chemicals, she provided materials engineering supports for Hydrogen plants in Gulf coast region. Most recently, she was the Lead Metallurgical Engineer in Andeavor Martinez Refinery providing technical expertise on materials selection, corrosion control management, welding repair, risk-based inspection (RBI) implementation etc.
Ms. Li has joined Becht since Jan. 2019 as a CCD/IOW Project Manager and Refining Corrosion engineer. She has heavily involved in Marathon LAR and Martinez Refineries' CCD/DMR projects. She also provided supports for furnace tube remaining life assessment, various level of MPT curve development, and HTHA evaluation etc.
Ms. Li is experienced in materials selection, materials property testing, root cause failure analysis, RBI implementation, corrosion control management, heater tube remaining life assessment, HTHA evaluation, coke drum skirt to cone weld repair, process/operation and Turnaround support, setting up IOWs, new product development and application, materials QA/QC and project management. She has managed several Corrosion Control Documents (CCDs) development/revalidation projects both in Shell Norco Refinery and Andeavor Martinez Refinery.
Ms. Li received her Master of Science degree in Materials engineering from University of Alberta in Canada. She is an active member of NACE and API.
Ms. Li resides in San Jose, CA.
All

Advisor Resources

Becht Canada

Business Administration

Business Development

Business Strategy

Capital Projects

Corrosion Materials

Due Diligence

Fired Heaters

Heavy Lift

Inst/Elec Controls

Leadership

Machinery

Maintenance & Turnarounds

Mechanical Eng

Mechanical Integrity

Nuclear

Piping

Process Eng

Reliability

Training