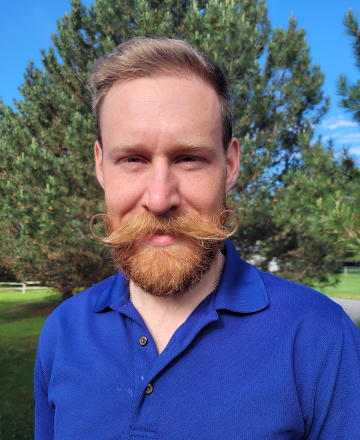 Trevor Berry
Sr. Pressure Vessel Engineer
Trevor R Berry is a mechanical engineer with 7 years of pressure vessel and piping engineering experience in the petroleum refining and chemicals manufacturing industries.  His experience includes:
Senior Plant Engineer for refining units including fluidized bed catalytic cracker (FCC) and HF Alkylation
Reviewing pressure vessel and piping updated equipment strategies
Reviewing and approving contact engineer packages including mechanical specifications, calculations, and recommendations

Flange repair plans
Metal loss fitness for service
Required thickness calculations
Tower base post weld heat treatment (PWHT) calculations and repair plans
Door sheet removal calculations
Controlled deposition weld metal buildup (temper bead)
Worked with piping manufacturers to develop and test high pressure lined piping system according to B31.3 and ASTM F1545
Led team of engineers & inspectors supporting nine-week fire recovery.

Reviewed and signed off on engineering evaluations and final mechanical repair or replacement recommendations
Reviewed and endorsed fire zone classifications according to API-579
Developed or reviewed inspection plans and findings for piping and pressure vessels
Resolved noon-destructive examination (NDE) discrepancies
Provided inspection and repair recommendations for structural steel
Completed drawing and calculation reviews for replacement equipment
Led planning and execution of pressure vessels and piping engineering for 2025 FCC/ALKY turnaround.

Developed work list and work scopes including reactor and regenerator cyclone replacements.
Led engineering base support group for olefins unit, polymers units, and acid unit

Set standard for team on developing innovative fit for purpose solutions, minimizing cost and complexity while meeting recognized and generally accepted good engineering practice (RAGAGEP).
Reviewed and signed off on contact engineer evaluations and recommendations including
Mr. Berry holds a Bachelor of Science degree in Mechanical Engineering from the University of South Carolina, Columbia SC.  He is a registered Professional Engineer in the State of Texas.
All

Advisor Resources

Becht Canada

Business Administration

Business Development

Business Strategy

Capital Projects

Corrosion Materials

Due Diligence

Fired Heaters

Heavy Lift

Inst/Elec Controls

Leadership

Machinery

Maintenance & Turnarounds

Mechanical Eng

Mechanical Integrity

Nuclear

Piping

Process Eng

Reliability

Training