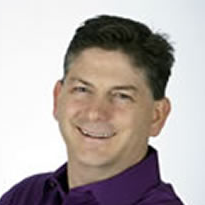 Matthew Wizeman, CPA
Vice President – Administration
Matthew Wizeman, CPA
Vice President – Administration
Matthew Wizeman is a Certified Public Accountant with over 25 years of experience in accounting and finance. He received his Masters in Business Administration from the University of Florida and his BBA in accounting from Niagara University, where he graduated with honors. Matthew began his career in public accounting and then transitioned into the professional services industry where he worked for a few firms and served as a Controller for a boutique law firm in New York. Mr. Wizeman spent a few years as an entrepreneur where he owned his own company. Prior to joining Becht, he served as the CFO for a rapidly growing logistics firm for 14 years.
Mr. Wizeman has been a competitive runner, having competed in numerous marathons, including Boston and New York, where he ran as a semi-elite competitor. He was a university record holder in the 1600 meter relay at Niagara University and has been a member of a few competitive club teams.
Mr. Wizeman has a long history of community service, serving as President of the Northdale Civic Association in Tampa, FL and the Treasurer of the Burns Street Owners Corp. in Forest Hills, NY.
Mr. Wizeman has also been a coach at the CYO level where his team won the Diocese of Brooklyn class B championship and his team at the Diocese of Metuchen made deep playoff runs. He also organized numerous fundraisers including creating the Brittny Zipter fund for a young neighbor coping with terminal cancer. He also founded the Northdale Pumpkin Run, an event to raise money for the community. This event is still an active community event, almost 20 years later. He was also the Editor for the Northdale News, a community paper.
Matthew and his wife Ashley will soon be celebrating their 20th anniversary and they have two children, Aidan and Meaghan, who are both active in sports and music. His son Aidan has performed twice at Carnegie Hall on the piano.
All

Advisor Resources

Becht Canada

Business Administration

Business Development

Business Strategy

Capital Projects

Corrosion Materials

Due Diligence

Fired Heaters

Heavy Lift

Inst/Elec Controls

Leadership

Machinery

Maintenance & Turnarounds

Mechanical Eng

Mechanical Integrity

Nuclear

Piping

Process Eng

Reliability

Training