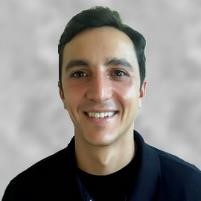 Frank Sapienza
Refining Corrosion and Metallurgy Specialist and CCD Project Manager
Mr. Sapienza is an experienced corrosion and materials engineer within the refining industry. Through his time in the refinery, he has conducted corrosion reviews, damage mechanism assessments, asset strategy development, risk based inspection and CCD implementation for HF alkylation units, FCCs, crude units, hydrotreaters, reformers, sulfur plants, amine units, tank systems, sulfolane and aromatics units. He also led metallurgical failure analysis as well as root cause failure investigations, materials selection and life cycle analysis, IOW development and MDMT 579 evaluations.
Mr. Sapienza is the current chair of TG 358: Hydrofluoric Acid and Hydrogen Fluoride: Review of NACE Publication 5A171, leading the update of NACE 5A171 and TEG 119X: Hydrofluoric Acid: Materials for Receiving, Handling, and Storing, facilitating HF information exchange. Prior to his chair position, he served as the vice chair on both committees. He is also a contributing member in TG 510, writing and contributing edits to sections of API 751 5th edition.
He has also been involved in writing HF corporate standards, company best practices, and engineering standards. He has conducted corporate mechanical integrity audits and participated in 751 HF alkylation audits.
Mr. Sapienza has developed inspection and mechanical integrity work scopes for multiple HF alky/FCC turnarounds, as well as hydrotreating, coker and crude unit turnarounds. He provided technical corrosion and materials support for these turnarounds. His turnaround experience also includes technical lead and execution lead assignments.
Mr. Sapienza is knowledgeable is ASME Sec IX/API 582 WPS/PQR development and welding methodology. He has led multidisciplinary site teams for asset strategy management, naphthenic acid corrosivity management, and crude overhead corrosion management. He is experienced in inspection plan development and CML analysis.
Mr. Sapienza has 7 years' experience in the refining industry. He spent 5 years at the Chalmette refinery under Exxon Mobil and PBF Energy as a corrosion and materials engineer. Following this Mr. Sapienza was a special emphasis lead and corrosion and materials engineer at the Alliance refinery under Phillips 66.
Mr. Sapienza received his B.S. and M.S. from University of Florida in Materials Science and Engineering with a metallurgy specialty.
Mr. Sapienza is based in New Orleans, LA.
All

Advisor Resources

Becht Canada

Business Administration

Business Development

Business Strategy

Capital Projects

Corrosion Materials

Due Diligence

Fired Heaters

Heavy Lift

Inst/Elec Controls

Leadership

Machinery

Maintenance & Turnarounds

Mechanical Eng

Mechanical Integrity

Nuclear

Piping

Process Eng

Reliability

Training