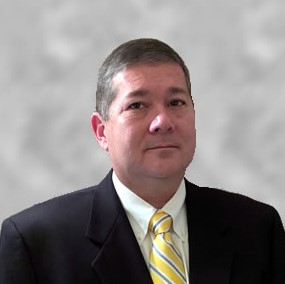 Charles Maier
Turnaround & Maintenance SME
Charles Maier has a broad background focused on plant operations, maintenance, reliability and cost containment.  His expertise is analyzing situations, identifying opportunities and implementing strategic solutions that deliver bottom line results.  He has spent the last 20 years working for a major oil company with previous experience in the pulp and paper industry as well as serving as a nuclear officer in the United States Navy.  He is a key member of the Becht team delivering site improvement programs focused on maintenance and reliability.
While working for a major oil company, Charles led multiple site business improvement efforts in downstream and upstream sites.  Key sustainable results include a reduction of contractor workforce by 10%, a reduction of pitstop durations by 30% and a reduction of total maintenance cost by 20%.  He also implemented a site reliability program which captured over a $1 Billion dollars through the establishment of a reliability department and associated processes including RCA, RCM and bad actor programs.
Charles was the lead author for the maintenance work process of a major oil company and has helped develop company-wide tools and programs to deliver improved maintenance and reliability performance.  He has also facilitated multiple company technical networks in the area of maintenance.
Mr. Maier received his Bachelor of Science in Marine Engineering and Naval Architecture from Webb Institute and his Masters of Science in Engineering Management from Southern Methodist University.
All

Advisor Resources

Becht Canada

Business Administration

Business Development

Business Strategy

Capital Projects

Corrosion Materials

Due Diligence

Fired Heaters

Heavy Lift

Inst/Elec Controls

Leadership

Machinery

Maintenance & Turnarounds

Mechanical Eng

Mechanical Integrity

Nuclear

Piping

Process Eng

Reliability

Training