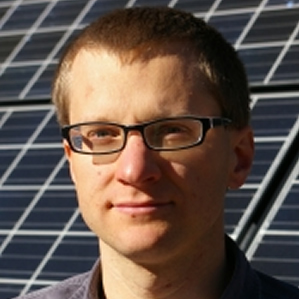 Mr. Derrick Pease has over 15 years experience in mechanical engineering design and analysis. He is an expert in stress analysis of complex structures that include seismic, fatigue, creep, heat transfer, fluid-structure interaction, impact, and explosion responses. He is also an expert in fluid flow analysis of piping systems, root-cause failure analysis, and fitness-for-service assessments. Mr. Pease specializes in advanced finite element modeling and simulation of complex problems using Abaqus, ANSYS, LS-DYNA and CAESAR II computer programs. Additional specializations include parametric driven models, custom user subroutines and macros which extend the functionality of the standard finite element analysis software.
Mr. Pease has also provided technical training on using finite element methods to solve complex problems.
Code experience includes application of ASME B31.3, ASME Section III, ASME Section VIII, API-579 & NNSA SG-1000. After graduating from college with a master's degree in Mechanical Engineering, Mr. Pease worked nine years for Bechtel Savannah River, Inc. before joining the Becht team in 2007. He has worked on several projects over the years including:
Nuclear process lines hydrogen explosion, seismic & pipe whip analyses.
Nuclear waste processing vessels seismic & fluid-structure interaction analyses.
Nuclear shipping containers drop accident analysis & design.
Nuclear site environmental restoration water treatment plant piping system cost saving improvements and modifications.
Verification and Validation of FEA software packages, including benchmark studies, for use in Nuclear design analysis.
All

Advisor Resources

Becht Canada

Business Administration

Business Development

Business Strategy

Capital Projects

Corrosion Materials

Due Diligence

Fired Heaters

Heavy Lift

Inst/Elec Controls

Leadership

Machinery

Maintenance & Turnarounds

Mechanical Eng

Mechanical Integrity

Nuclear

Piping

Process Eng

Reliability

Training