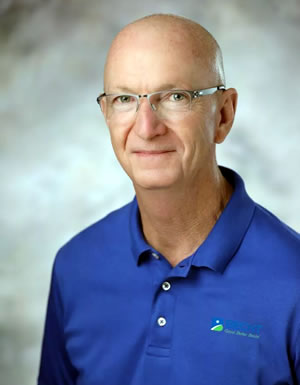 Mark Carte
NDE Subject Matter Expert - Consultant and Trainer
Mark has served industry for 45 years as a Non Destructive Examination (NDE) Practitioner and Consultant. His NDE experience spans Up, Mid and Downstream Petroleum and Petrochemical Industry. He also has extensive NDT experience in Aerospace, Military and Power Generation.
Mark's expertise includes design, fabrication and testing of NDE equipment along with mock-ups, calibration/performance demonstration standards and NDE procedures/work processes and training.
Expert in developing multidiscipline NDE approaches; detection and quantification for FFS work for specialized damage mechanisms, such as:
 Wet H2S Damage, High Temperature Hydrogen Attack, Chloride Stress Corrosion Cracking                                                                                              
Expert in developing unique NDE Applications:
Tube to Tube Sheet Welds, Phased Array UT Scanner, Mock-Up, procedure and inspection work process; Boiler Tube Cracking, internal inspection with Phased Array UT Angle Beam; Multi-Layered Vessel weld inspection with Phased Array UT, ToFD and FMC TFM; ERW Piping Long Seam inspection; Small bore instrument piping
Expert in Validating Thickness Measurements and Thickness Data Analysis and Teaching inspectors how to Review Data.
NDE Trainer:
Mark actively provides hands on NDE training including UT, PT MT WFMT & VT for Operating Company employees and NDE service providers. He has ASNT Level II certifications in the aforementioned disciplines.  Mark conducts NDE training workshops on-site using samples of damaged material, NDE equipment, surface preparation examples with emphasis on true capabilities of NDE techniques.
Industry Involvement:
API Subcommittee for Inspection and Mechanical Integrity. (SCIMI)
API Inspection and Mechanical Integrity Summit Vice Chair
Materials Technology Institute (MTI), National Association of Corrosion Engineers (NACE)
Harwell Offshore Inspection Services (HOIS)
Mark is based in Houston, TX.
All

Advisor Resources

Becht Canada

Business Administration

Business Development

Business Strategy

Capital Projects

Corrosion Materials

Due Diligence

Fired Heaters

Heavy Lift

Inst/Elec Controls

Leadership

Machinery

Maintenance & Turnarounds

Mechanical Eng

Mechanical Integrity

Nuclear

Piping

Process Eng

Reliability

Training