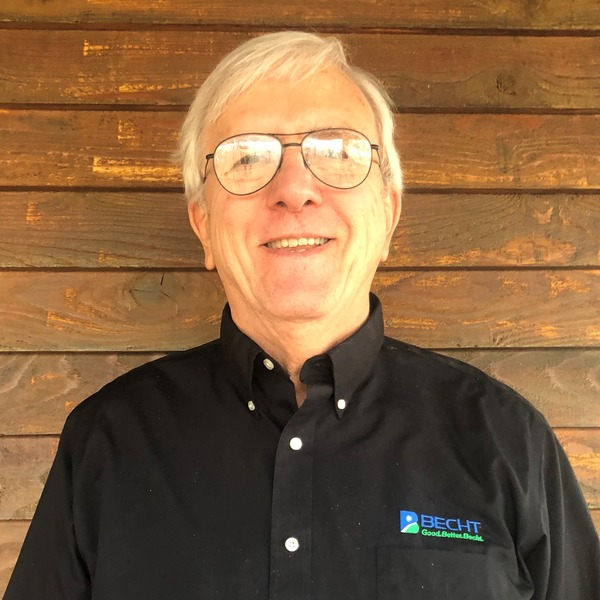 Mr. Frikken is an internationally recognized authority in piping systems, valves, and the development of standards and specifications. His work with Becht includes designing new piping systems, analyzing existing piping systems, assisting manufacturers with respect to code compliance issues, and providing instruction on process piping and piping flexibility analysis courses. Don has received a number of awards including the ASME B31 Forever Medal for Excellence in Piping, and the ASME Melvin R. Green
Codes and Standards Medal in 2002, which recognizes outstanding contributions to the development of documents used in ASME programs of technical codification, standardization and certification.
He received the ASME Fellow Award in 1994 and the ASME Dedicated Service Award in 1995. Prior to joining Becht Engineering, Don spent 34 years with Solutia, Inc. and Monsanto Company working on a wide range of activities including piping and mechanical design, project engineering, and engineering standards. Mr. Frikken is a registered PE in Missouri.
ASME Standards and Certification activities include:
B16 Standardization of Valves, Flanges, Fittings, and Gaskets Standards Committee Member
B31 Code for Pressure Piping Standards Committee Member and Past Chair
B31 Executive Committee Member
B31.12 Hydrogen Piping and Pipelines Section Committee Member
B31.3 Process Piping Section Committee Member and Past Chair
B31.3 Task Group on Edit (TG-C) Member
B31.3 Task Group on Inquiry Review (TG-IR) Member
Board on New Development Chair
Board on Pressure Technology Codes and Standards Past Member
BPV Project Team on Hydrogen Tanks Contributing Member
Council on Standards and Certification Member and Past Chair
Board of Governors Past Member
Other Standards Activities:
US TAG for ISO/TC 153/SC 1 – Design, Manufacturing, Marking and Testing Member
US TAG for ISO/TC 5/SC 10 – Metallic Flanges and Their Joints Member
US TAG for ISO/TC 197 – Hydrogen Technologies Member
American Petroleum Institute, Refinery Department, Committee on Refinery Equipment, Subcommittee on Piping Past Member
Materials Technology Institute, member of two groups involved with evaluation of gaskets
ISA – The International Society for Measurement and Control, SP 93, Sealing Technologies Committee, Member
All

Advisor Resources

Becht Canada

Business Administration

Business Development

Business Strategy

Capital Projects

Corrosion Materials

Due Diligence

Fired Heaters

Heavy Lift

Inst/Elec Controls

Leadership

Machinery

Maintenance & Turnarounds

Mechanical Eng

Mechanical Integrity

Nuclear

Piping

Process Eng

Reliability

Training