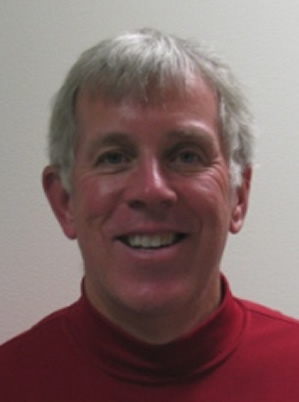 Jerry R. Horak has 34 years of domestic and international experience in engineering risk assessment, equipment reliability, pipeline inspection, materials, and corrosion in the upstream and downstream petroleum, and petrochemical, industries based on his long-term career with ExxonMobil. He possesses in depth knowledge of API Inspection codes for pressure vessels, piping and tankage. Since joining Becht in 2009, he has been involved in numerous RBWS reviews and has led training sessions on the RBWS process.
During his tenure with ExxonMobil Research and Engineering, Jerry served as the Principal Subject Matter Expert (SME) for Reliability and Maintenance Risk Assessments which included the following accomplishments:
Provided support to Refining, Chemicals, and Exploration affiliates in risk assessment.
Developed and implemented risk assessment work practices and software tools for documenting risk assessments. In ExxonMobil terminology, these risk assessments are referred to as "Equipment Strategies." All of this effort is consistent with RCM principles and methodologies.
Co-developed ExxonMobil's Equipment Strategy Software, PESTRA, utilized globally by ExxonMobil Upstream, Downstream, and Chemicals affiliates.
Served as initial chairman of ExxonMobil's Equipment Strategy Network.
Made major contributions to the design of the next generation of Risk-Based Work Selection tools.
Facilitated Risk Assessments, particularly for fixed equipment including pressure vessels, heat exchangers, tanks, and piping.
Served as principal instructor and trainer for other risk assessment facilitators. Risk Based Inspection is a key component of the risk assessments Mr. Horak has led.
Pipeline Inspection Specialist, ExxonMobil Research and Engineering
Detected underground pipeline leaks.
Conducted pipeline inspections (including intelligent pigging) and supervised repairs.
Supervisor, Inspection and Materials, Exxon Bayway Refining/Chemicals Facility
Managed the water treatment program.
Managed the heat exchanger monitoring program.
Coordinated chemical cleaning activities for the site.
Served as chairman of the Exxon Chemicals Materials and Inspection Network.
Developed and implemented the initial version of ExxonMobil's Inspection Data Management System (IDMS).
Scoped, developed, and implemented the inspection/materials component of Exxon Chemicals initial Computerized Maintenance Management System (Teroman).
Mr. Horak holds a BS degree in Materials Science from the University of Notre Dame, and an MS degree in Metallurgy from Stevens Institute of Technology.
All

Advisor Resources

Becht Canada

Business Administration

Business Development

Business Strategy

Capital Projects

Corrosion Materials

Due Diligence

Fired Heaters

Heavy Lift

Inst/Elec Controls

Leadership

Machinery

Maintenance & Turnarounds

Mechanical Eng

Mechanical Integrity

Nuclear

Piping

Process Eng

Reliability

Training