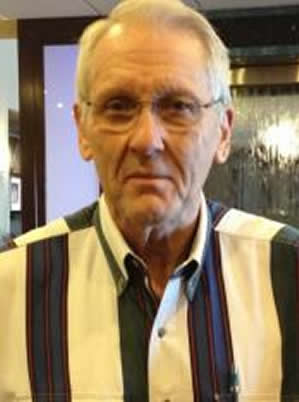 Arve Holt has an extensive background in refinery/petrochemical operations, process instrumentation and control systems, process safety management, and energy conservation. A long-term Sunoco employee, Mr. Holt also managed his own consulting business and has been a Becht Advisor for more than 10 years. Mr. Holt's recent worked as included the evaluation of ship terminal crude oil unloading piping and related facilities and design of improvements resulting in reduced demurrage fees. He has also been involved in the design, installation and performance oversight for IR level control instrumentation in an extremely challenging service environment.
In the area of process safety management, Are has coordinated and implemented OSHA 1910.119 PSM regulations for all Sunoco, Inc. refineries, introduced Computer Based Training and coordinated individual refinery implementation efforts, focusing on PSM. As the manager of Sunoco's instrumentation group, Mr. Holt has been involved in the design, procurement, and commissioning of Honeywell TDC-3000 Digital Control systems for a variety of refinery process units, as well as the design of instrumentation used in very sour and highly toxic heavy oil service. Additionally he has served as an expert third party for the inspection and certification of various refinery instrumentation and operations as mandated by state and federal agencies.
Mr. Holt holds a BS in Chemical Engineering from Lehigh University and an MS in Chemical Engineering from Case Western Reserve University. He has completed courses in linear programming, statistics, communications, management/supervision, quality systems and process safety management. He is a registered professional engineer in Pennsylvania and California.
All

Advisor Resources

Becht Canada

Business Administration

Business Development

Business Strategy

Capital Projects

Corrosion Materials

Due Diligence

Fired Heaters

Heavy Lift

Inst/Elec Controls

Leadership

Machinery

Maintenance & Turnarounds

Mechanical Eng

Mechanical Integrity

Nuclear

Piping

Process Eng

Reliability

Training