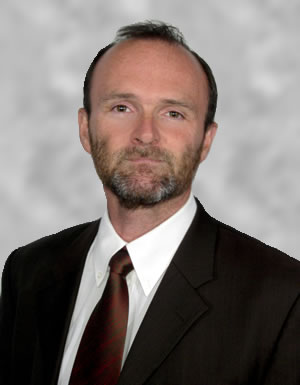 Jean-Gaël Le Floc'h
Manager - EMEA Operations
Jean-Gaël has 25 years' experience in the hydrocarbon (mainly downstream) industry, as a multi-disciplinary expert capable of business opportunity identification, complex client needs framing, holistic solution proposal development, sales negotiation, team management and project delivery.
He has worked in more than 40 countries world-wide, with extensive knowledge of the European, Middle East and African refining industry. Prior to joining Becht, Jean-Gaël held multiple positions at IFPEN, Axens and KBC, including business development, client account development, project delivery and multi-disciplinary team's management, subject matter expert consultancy, marketing material development and ISO certification preparation.
Jean-Gaël is a Chemical Engineer specialized in supply chain and refinery economics, with a wide-range experience including Due Diligence and Business Analysis for Mergers & Acquisitions (refinery, oil terminals, petrochemical and chemical plants), Refinery Configuration & Feasibility Studies (grass roots, brown field revamp or expansion projects), Planning & Scheduling, Supply Chain & Logistics Optimization (including Stochastic Modelling and Discrete Event Simulation), Crude Evaluation, Product Blending, Margin Improvement (Energy & Yields), On-Site Implementation Services, Capital Employed Optimization, Asset Integrity and Health Check Assessments, Turnaround Preparation, Technical Training (including Operator Training Simulators), Executive Workshop Facilitation, Technical Advisor Services, Performance Benchmarking, KPIs Development, Business Analytics and Data Visualization, Process Mapping, Operational Excellence, Digitalization and Energy Transation.
He holds a Master of Science degree in Chemical Engineering from ENSEEG-INPG Grenoble (France), as well as a post-graduate research degree in Chemical Engineering and another post graduate degree in Refining, Petrochemicals & Gas from IFP-School (France). Jean-Gaël completed his national service as Research Engineer for IFP, on foreign assignment at Stuttgart University (Germany) working on dual function zeolites for hydrocracking of heavy poly nuclear naphtheno-aromatics. Jean-Gaël is a member of EVOLEN, French Association of Petroleum Professionals.
Jean-Gaël's passion is to help Becht clients succeed by supporting them in making the right decision at the right time.
All

Advisor Resources

Becht Canada

Business Administration

Business Development

Business Strategy

Capital Projects

Corrosion Materials

Due Diligence

Fired Heaters

Heavy Lift

Inst/Elec Controls

Leadership

Machinery

Maintenance & Turnarounds

Mechanical Eng

Mechanical Integrity

Nuclear

Piping

Process Eng

Reliability

Training