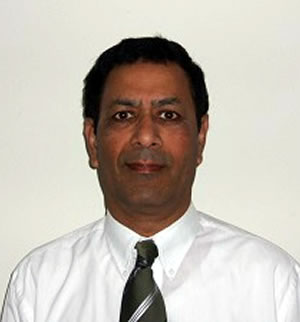 Olavo Dias
Integrity and Corrosion Expert
Olavo Dias has over 40 years refining, gas and petrochemical experience with major oil and gas companies equally split between field and corporate locations. Prior to joining Becht in 2015, he was an internal engineering consultant with Saudi Aramco where he helped pioneer, develop and implement Asset Integrity Management, Corrosion Management and Root Cause Analysis. He previously held key positions at Lyondell-Citgo, Amoco, Dakota Gasification and ExxonMobil. His major strengths are:
Practical troubleshooting, decision making skills and field expertise that are urgently needed with subtle compositional, capacity and process changes
Utilizing a multidisciplinary, integrated and predictive risk based approach to address continuing problems facing aging and new facilities
Allowing timed replacements of critically damaged equipment after vetting of inspection, safety and reliability risks
Conducting and facilitating due diligence and health checks of producing plants, refineries, gas operations, terminals and petrochemical complexes
Coordinating and performing materials and corrosion project reviews for new and expanding upstream and downstream facilities
Utilizing consultants to proactively assess units and develop integrity plans for handling changing crude slates and plant modifications
Training, coaching and mentoring engineers including developing individual development plans and competency maps
Providing several best practices and corrosion control documents that included:

Generating corrosion loops and damage mechanisms
Determining corrosion rates and integrity operating windows
Providing operating and maintenance guidelines
Establishing competencies and KPI indices

Representing companies in Joint Industry Projects that helped simulate, predict, monitor and assess corrosion, cracking and remaining life:

Corrosion Simulation Program Consortium (light gas)
Chemistry in Refining Overheads Consortium (crude distillation)
Aging Hydroprocessing Reactors
Mr. Dias obtained his MS in Metallurgy from Penn State University and BTech in Metallurgical Engineering from Indian Institute of Technology, Kharagpur. He has over 20 publications and presentations.
Mr. Dias is based in Baytown, TX.
All

Advisor Resources

Becht Canada

Business Administration

Business Development

Business Strategy

Capital Projects

Corrosion Materials

Due Diligence

Fired Heaters

Heavy Lift

Inst/Elec Controls

Leadership

Machinery

Maintenance & Turnarounds

Mechanical Eng

Mechanical Integrity

Nuclear

Piping

Process Eng

Reliability

Training