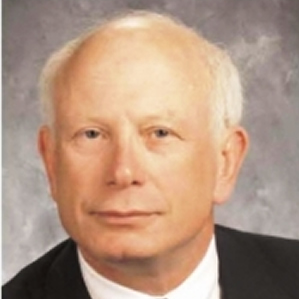 Rick Hoffman, PE, CMRP
Manager - Litigation and Due Diligence Services
Rick Hoffman joined Becht in June 2009 as a Senior Engineering Advisor. He has more than 39 years of experience in engineering, reliability management and maintenance in the refining, petrochemical and synthetic fuels industries. Before joining Becht he was the Director, Specialty Engineering for LyondellBasell Industries. In this role, he had worldwide responsibility for corporate technical support, mechanical engineering, and maintenance for more than 40 chemical plants and two refineries. He was also responsible for capital project support, setting the strategic direction for Lyondell maintenance and reliability programs and all engineering and maintenance standards.
During his career, he has developed reliability programs for refineries, chemical plants, and synthetic fuel operations He also served at the Mechanical Design Coordinator for a major refinery expansion in the UK.
Other highlights of Mr. Hoffman's career include a serving as a member of the Texaco Speakers Bureau where he was responsible for communicating with the public concerning the refining industry. Mr. Hoffman also led a team for the final construction, startup, and operation of the world's first commercial shale venture for Unocal. His team solved over 200 reliability problems to bring the plant into commercial operation. While at ARCO Chemical, which was acquired by Lyondell, he implemented a maintenance efficiency and work prioritization effort, resulting in a $70 million reduction in maintenance cost, and a 37% reduction in maintenance craft personnel, while improving reliability. While with Lyondell, Mr. Hoffman also headed a group of individuals to pioneer fitness for service evaluations, and to implement "program maintenance" to allocate funds for major programs to assure plants could not divert funds from key long-term upgrades. This program was highly successful in reducing failures and improving overall safety and reliability.
Rick has a BSME (with honors) degree from the University of Wyoming. He is a Certified Maintenance and Reliability Professional, a member of the Society of Maintenance and Reliability Professionals, and holds his Professional Engineer license in Texas. He has published numerous papers and spoken domestically and internationally on the topic of reliability management. Mr. Hoffman is based in Silverthorne, Colorado.
All

Advisor Resources

Becht Canada

Business Administration

Business Development

Business Strategy

Capital Projects

Corrosion Materials

Due Diligence

Fired Heaters

Heavy Lift

Inst/Elec Controls

Leadership

Machinery

Maintenance & Turnarounds

Mechanical Eng

Mechanical Integrity

Nuclear

Piping

Process Eng

Reliability

Training