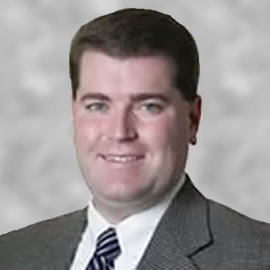 Trevor Seipp, PEng
Design by Analysis SME
Mr. Seipp has over twenty-three years of experience in design, analysis, review, and failure analysis of process and power equipment, piping and structures.  Extensive analytical experience includes linear and non-linear finite element analysis using ANSYS and ABAQUS, buckling analyses, steady state and transient heat transfer and thermal stress analysis of pressure vessels and piping, fitness-for-service evaluations, fatigue assessments, and flexibility.  In his current role with Becht, he has performed many evaluations using finite element analysis.  He has developed a 4-day course on Design-By-Analysis using ASME Section VIII, Division 2, Part 5 and has presented the course around the world.
Mr. Seipp is also involved in ASME Codes and Standards, serving on the ASME Board on Pressure Technology Codes and Standards, as well as serving as a member of the Subgroup on Design of Section VIII, Subgroup on Interpretations of Section VIII and the Working Group on Design By Analysis of Section VIII.  For the ASME Pressure Vessels and Piping Division, Mr. Seipp has served as past-Chair of the Design and Analysis Technical Committee, past-Chair of the Division Honors and Awards Committee, Technical Program Chair for PVP2019, Conference Chair for PVP2020, and Chair of the PVP Division for 2020-2021.  Mr. Seipp is a Fellow of ASME.
Mr. Seipp is also extensively published at peer-review conferences and journals.  He has authored 30 conference papers and presentations to several international conferences, published 4 journal articles, and presented several tutorials at ASME Conferences.
Before joining Becht, he worked for Fluor, Syncrude, Wascana Energy, and Imperial Oil.  Mr. Seipp received his M.Sc. in Aerospace Engineering from the University of Minnesota and his B.Sc. in Mechanical Engineering from the University of Saskatchewan.  He is a licensed professional engineer in Alberta, Saskatchewan and Ontario, and a responsible member for the Alberta Permit to Practice and the Saskatchewan and Ontario Certificates of Authorization.
All

Advisor Resources

Becht Canada

Business Administration

Business Development

Business Strategy

Capital Projects

Corrosion Materials

Due Diligence

Fired Heaters

Heavy Lift

Inst/Elec Controls

Leadership

Machinery

Maintenance & Turnarounds

Mechanical Eng

Mechanical Integrity

Nuclear

Piping

Process Eng

Reliability

Training