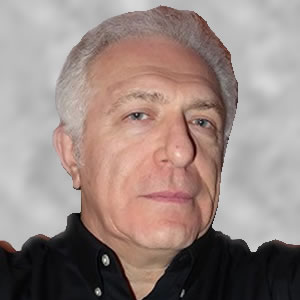 Gersh Kogan
High Temperature Piping SME
Gersh Kogan has 40 years' experience in the power and petrochemical industry in the principal areas of piping, supports, and mechanical engineering for various types of power plants including fossil, combined cycle and other types of plants. Has participated in the design of critical piping systems for new plants, troubleshot during start-up and operation, assisted in balancing piping loading at steam turbines, pumps, other rotating equipment, and designed modifications to existing plants.
Assisted in setting up inspection program and performing plant piping inspection in compliance with B31.1 Chapter VII.
Assisted in setting up ISO 9000 QA program.
Joint Becht Engineering in 2017. Since 2019 as Becht Piping Group Lead was responsible for projects on timely execution, assuring high quality, professional and economical solutions and engineering of the projects. Responsible for developing customer interface and preparing proposals. Was instrumental in setting group standards and procedures.
Prior to joining Becht for 12 years was Manager of Engineering with Fronek Power Systems responsible for the design, execution, and standardization of the project.
From 1985 to 2004 was Manager of Piping and Support Engineering Group for Shaw Group and assisted in setting manufacturing support and procedures in piping and pipe support fabrication. Assisted during installation and construction, troubleshooting piping and equipment problems for construction and maintenance groups. Responsible for mentoring of young engineers.
Inspected and evaluated various abnormal piping conditions in operating combined cycle plants including "banana" headers, excessive noise, water hammers, and pipe cracking, and high equipment loads. Assisted in repair and installation procedures, including the design of temporary restraints/supports and modification of existing piping and supports.
Mr. Kogan holds a Bachelor of Science in Mechanical Engineering degree and a Bachelor of Science in Agricultural Machinery.
All

Advisor Resources

Becht Canada

Business Administration

Business Development

Business Strategy

Capital Projects

Corrosion Materials

Due Diligence

Fired Heaters

Heavy Lift

Inst/Elec Controls

Leadership

Machinery

Maintenance & Turnarounds

Mechanical Eng

Mechanical Integrity

Nuclear

Piping

Process Eng

Reliability

Training