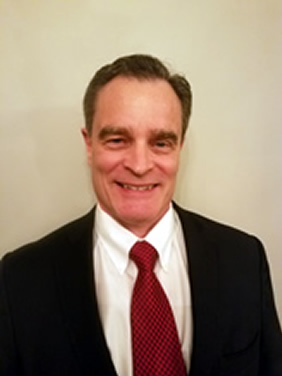 Steve Bolinger
Refining and Petrochemical Mechanical Integrity Expert
Mr. Bolinger is a recognized industry expert in Mechanical Integrity, Inspection and Corrosion Engineering.  During his 35 years of Mechanical Integrity experience he has been involved with all aspects of Mechanical Integrity including developing and implementing Inspection and Mechanical Integrity programs for several refineries and Mechanical Integrity site audits, materials selection, failure analysis, and Fitness-for-Service evaluation.  He has primarily focused on refineries but has also worked at Petrochemical sites and upstream facilities.
Mr. Bolinger has extensive knowledge in developing and implementing Mechanical Integrity programs for large refineries.  His experience has been developed through many years of leading Plant Integrity Departments at several refineries.  He has implemented Risk Based Inspection programs, developed and implemented Corrosion Management systems including damage mechanism reviews, inspection plan development, turn-around scope rationalization and execution.  He developed an in-house Pressure Equipment Integrity Review program and audited several sites.
In support of these efforts, Mr. Bolinger has been active in API, NACE and MTI.  He is the past chairman of the API Sub-Committee on Inspection and Mechanical Integrity.  He has been active on several API tasks groups including past chairman of Injection Point Design, Installation and Inspection.  He has authored numerous papers including:
"Sulfide Stress Cracking Susceptibility of T-91 Tubulars in Coker Service",
"Unusual Stabilization Behavior in Type 347H Tubulars for a Refinery Heater
"The Implementation of a Corrosion Control Plan for a Regenerative Catalytic Reformer Fully Integrated with Risk Based Inspection"
"Carbonate Cracking Risk Assessment for a FCCU Gas Plant"
Mr. Bolinger has worked more than 27 years for refiners, including BP, Marathon, Tesoro and Shell, in central engineering roles and refinery assignments. He has recently been the Chief Engineer – Engineering Integrity for BP Downstream.
Mr. Bolinger during his time with Becht has performed numerous FEMI assessments for multiple companies and sites.  Additionally, he has developed a set of Becht MI standards and performed HTHA assessments.
Mr. Bolinger received his BS in Chemical Engineering from the University of Tulsa and his MS in Materials Science from the University of Virginia.  He is a licensed professional mechanical engineer in California.
All

Advisor Resources

Becht Canada

Business Administration

Business Development

Business Strategy

Capital Projects

Corrosion Materials

Due Diligence

Fired Heaters

Heavy Lift

Inst/Elec Controls

Leadership

Machinery

Maintenance & Turnarounds

Mechanical Eng

Mechanical Integrity

Nuclear

Piping

Process Eng

Reliability

Training