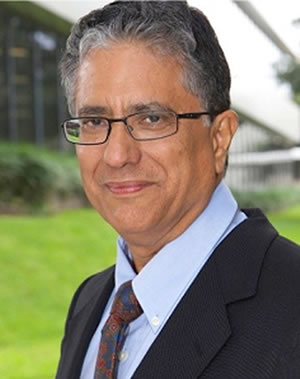 Walter F. Farmayan
Combustion Specialist
Walter F. Farmayan has over 30 years applied technical service and R&D experience in the oil and gas industry, in diverse areas related to fire and explosion safety, and combustion engineering.  His experience includes:
Perform fire and explosion modeling
Perform blast modeling utilizing computational fluid dynamics (CFD),
Produce quantitative risk assessments (QRA),
Develop site process plant
Develop comprehensive explosion risk studies for deep water platforms in the Gulf of Mexico (GoM)
Develop numerical "evergreen" fire and explosion Quantitative Risk Assessment (QRA) models for major manufacturing facilities in North America
Perform furnace and process heater design, burner design
Make calculations concerning combustion chemistry and kinetics, solid fuel combustion, coal gasification, slagging and fouling, incineration.
Participate as burner design specialist in downhole/ sub-surface string heater R&D program for mobilization and recovery of heavy hydrocarbon resources / shale oil
Produce innovative recuperative burner designs for down hole sub-surface heating at "lean" oxygen limits
Produce commercial 2-phase flow process heater designs for clients
Carry out numerical modeling of sub-surface groundwater flow and transport, saturated and unsaturated groundwater flow, multiphase flow and transport, soil and groundwater remediation.

Produced advanced saturated / unsaturated and multi-flow modeling to develop "nomograms" or look-up tables for rapid evaluation of contaminant infiltration, as well as non-aqueous phase liquid (NAPL) impacts.

Provide litigation support on contaminant flow and transport issues

Produced advanced numerical groundwater modeling instrumental to resolution of multi-party litigation cases

Provide expertise on pulverized coal and coal gasification, combustion chemistry and chemical kinetics, burner design, incineration, ash deposition and high temperature slag phase behavior.
Provide technical support to R&D on coal gasification and to coal marketing to power industry
Develop multi-component slag fluxing methodology to enable application of gasification process to a broad range of coal types around the world
Provide technical support/resolution of slagging, fouling, combustion reactivity, and emission issues for major power stations burning coals ranging from Powder River basin lignite to eastern bituminous coals.
Mr. Farmayan holds a B.S. degree (with Highest Honors) from the University of Texas at Austin, TX, and an S. M. degree from the Massachusetts Institute of Technology, Cambridge, MA, both in Chemical Engineering.
All

Advisor Resources

Becht Canada

Business Administration

Business Development

Business Strategy

Capital Projects

Corrosion Materials

Due Diligence

Fired Heaters

Heavy Lift

Inst/Elec Controls

Leadership

Machinery

Maintenance & Turnarounds

Mechanical Eng

Mechanical Integrity

Nuclear

Piping

Process Eng

Reliability

Training