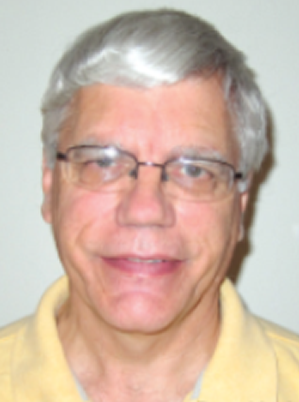 Don Kurle, PE
Pressure Vessels and Heat Exchangers
Mr. Kurle has over 30 years of experience with mechanical design and analysis of pressure vessels and heat exchangers after a long career with Union Carbide. Don spent several years with Codeware, Inc. as a technical support engineer and developed and presented training classes in the use of COMPRESS vessel design software.
Mr. Kurle holds a BS degree in Mechanical Engineering from the South Dakota School of Mines and Technology in Rapid City, and is the co-owner of a patent for a tubular reactor in the United States and Europe. Mr. Kurle is a member of the American Society of Mechanical Engineers (ASME) and the American Welding Society (AWS). His ASME Code Committee activities include Vice Chair of Subgroup External Pressure (BPV II), member of Subgroup Design (BPV VIII), Vice Chair of Subgroup Toughness (BPVII & BPV VIII) and member of Subgroup Heat Transfer Equipment (BPV VIII). He is a past member of the Repair and Testing (PCC) and Special Working Group Bolted Flange Joints committees.
Don is the Vice-Chair of the ASME Boiler and Pressure Vessel Code Subgroup on External Pressure, member of the Subgroup on Toughness of Section II & VIII, member of the Subgroup on Design of Section VIII, and member of the Subgroup on Heat Transfer Equipment of Section VIII and was previously a member of the Post Construction Subcommittee on Repair and Testing. Don is based out of Becht's St. Albans, West Virginia office.
His activities have included:
Preparation of purchase specifications for, and review of manufacturer's designs for pressure vessels and heat exchangers
Fitness for service assessments, design of repairs and alterations, and performing rerating calculations in accordance with API 579/ASME FFS-1, API 510 and NBIC for existing vessels and heat exchangers
Developed technology and practice of gasket selection and joint assembly for use by all Union Carbide plants and provided bolted joint assembly training
Performed design review of EPC work for new projects
Instructor for Codeware on design/analysis of pressure vessels using COMPRESS and providing technical support for COMPRESS
All

Advisor Resources

Becht Canada

Business Administration

Business Development

Business Strategy

Capital Projects

Corrosion Materials

Due Diligence

Fired Heaters

Heavy Lift

Inst/Elec Controls

Leadership

Machinery

Maintenance & Turnarounds

Mechanical Eng

Mechanical Integrity

Nuclear

Piping

Process Eng

Reliability

Training