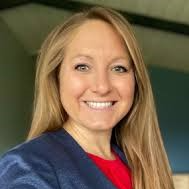 Jeannie Lewis
Division Manager – Engineering Standards
Jeannie Lewis is a Mechanical Engineer with 16 year's industry experience providing consulting services, products, and account management to petrochemical organizations worldwide.  Jeannie has 10+ years leading multi-disciplinary teams to deliver customized engineering standards programs worldwide.  In addition to providing engineering standards programs, she has led many engineering standards implementation projects which include legacy document consolidation, legacy piping cross-reference projects, program training, and overall engineering standards program roll-out.
Additional activities include:
Responsible charged for maintenance and on-going development of new content and integrated tools for globally used customized engineering standards programs to ensure compliance with current Recognized and Generally Accepted Good Engineering Practices and industry Best Practices to support an industry and globally diverse userbase.
Served as Practices Coordinator to provide Owner's Engineer program support for numerous clients' Practices Coordinator counterparts, ensuring successful implementation and on-going use of their customized engineering standards.
Led development of functional and non-functional specification requirements as well as project management of a customized engineering standards platform revamp which included integration of numerous integrated, value-add tools.
Developed and executed the first, and numerous additional, Practices User Group events to support knowledge transfer and networking for customized engineering standards users.
Developed and executed the first, and numerous additional, Practices Technical Network Webinars and Engineering Standards Newsletters to improve communication and support knowledge transfer throughout engineering standards community.
Led development of a custom Rebrand and Document Management Tool to support improved onboarding for organizations adopting a new standards program.
Initiated and facilitated integration of engineering standards with industry standards available through third-party providers.
Piping database product manager for a customized engineering standards solution.
Developed a Piping Minimum Thickness Calculator and provided on-site implementation of program to address additional considerations for minimum thickness outside of code requirements such as local buckling and pipe deflection.
Participated in an organization's first Culture Committee to positively affect and improve company culture as well as initiated a prior company's Wellness Program.
Jeannie Lewis holds a BS in Mechanical Engineering from University of Akron. She is also certificated in Six Sigma Lean Black Belt and Continuous Improvement Manager.
All

Advisor Resources

Becht Canada

Business Administration

Business Development

Business Strategy

Capital Projects

Corrosion Materials

Due Diligence

Fired Heaters

Heavy Lift

Inst/Elec Controls

Leadership

Machinery

Maintenance & Turnarounds

Mechanical Eng

Mechanical Integrity

Nuclear

Piping

Process Eng

Reliability

Training