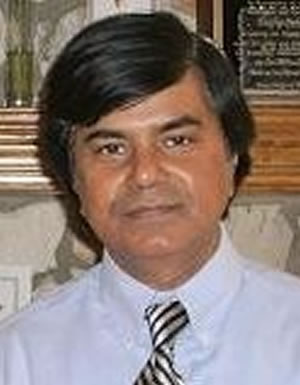 A. S. Jamaluddin, PhD
Combustion and Heat Transfer Process Expert
A.S. 'Jamal' Jamaluddin has over 30 years experience in combustion and heat transfer, based on his long-term career with Shell.
Selected skills and achievements:
Provided technical support to projects including low-NOx burner retrofits, heater rebuild and revamp projects, heater control and safeguarding, flare replacements, repair and revamp of thermal reactors and incinerators in sulfur recovery (SRU) units, energy efficiency improvement, liquefied natural gas (LNG), and on­shore gas projects.
Provided design and troubleshooting of fired and unfired heat transfer equipment. Served as lead expert within Shell in the Americas on fired heat transfer. Provided technical support to third party refiners in the Americas.
Directed research and development, most recently on oxy-firing in process heaters and boilers for CO2 control and sequestration (patent issued); development of a fuel-flexible burner system (patent pending); testing and successful demonstration of an anti-coking tube coating for heaters in coking service (patent applied for).
Developed training programs on combustion and heat transfer equipment, and presented training programs within Shell and to third party clients, including
◦     Fired Process Heater course in Amsterdam, The Netherlands, repeated annually
◦     A one-day workshop on Fired Process Heater Troubleshooting
◦     A training course on CO Combustor and Waste Heat Boiler for Takreer refinery of Abu Dhabi national Oil Company (ADNOC), UAE
◦     Performed heater simulations for a mid-western USA refinery to help evaluate revamp options
◦     Training course on a waste heat boiler for IRPC, Rayong, Thailand
Facilitated the introduction and utilization of new technologies including application of advanced thermal imaging techniques for trouble-shooting of heat transfer equipment.
Lead in the development of Shell internal and industry standards and best practices
Dr. Jamaluddin holds a Ph.D. degree in Chemical Engineering from the University of Newcastle, New South Wales, Australia.  He has presented over 50 publications in peer reviewed journals and conference proceedings, in addition to more than 100 Shell internal reports, internal standards, and best practices.  He is a frequent reviewer of papers for the American Society of Mechanical Engineers (ASME) J. of Heat Transfer, American Institute of Aeronautics and Astronautics (AIAA) J. of Thermo-physics & Heat Transfer and Industrial Combustion, online journal of the international Flame Research Foundation (IFRF).  Dr. Jamaluddin is presently serving as the General Chairman of American Flame Research Committee (AFRC), coordinating and managing AFRC's Industrial Combustion Symposia. He is a past chairman of the American Petroleum Institute (API) Sub-Committee on Heat Transfer Equipment, and led the Heat Transfer Technical Discipline Network (HT-TDN) for Shell in the Americas.
All

Advisor Resources

Becht Canada

Business Administration

Business Development

Business Strategy

Capital Projects

Corrosion Materials

Due Diligence

Fired Heaters

Heavy Lift

Inst/Elec Controls

Leadership

Machinery

Maintenance & Turnarounds

Mechanical Eng

Mechanical Integrity

Nuclear

Piping

Process Eng

Reliability

Training