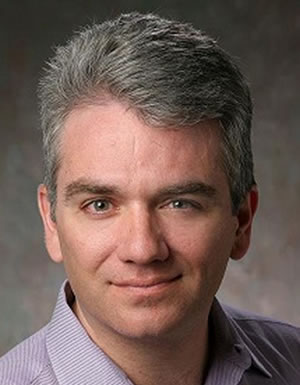 Mark Camp
Technology and Program Project Manager
Mark is an accomplished executive with proven track record in program management, process safety, engineering, strategy development, business development and logistics optimization. He is an innovative thinker with a unique combination of operational, technical, and sales skills along with extensive experience building successful relationships around the globe.
As a Technology Program Manager with Becht, Mark helped secure the development of CCDs and IOWs for all of LyondellBasell's chemical facilities across the US. The multi-year program successfully launched in 2019 with Corpus Christi as the pilot site, and is expanding to include 19 units at ten sites in 2020.
Mark also manages a team tasked with developing a comprehensive approach to addressing customer questions about hot oil corrosion. The team recently developed a rigorous kinetic model that simultaneously considers both sulfidic and acidic corrosion. This model fills an important gap for many refiners, the vast majority of whom do not have corrosion modelling capabilities. The finished model will enable Becht to advise its customers as they evaluate the corrosion impacts of their crude oil purchasing, blending and processing options.
Prior to joining Becht in the fall of 2018, Mark launched the Corrosion Management Improvement Program (CMIP) across the BP Downstream. He developed team mission, staffed initial effort, and led the program through the pilot phase of the Corrosion Review Process, a systematic, circuit-by-circuit review of damage mechanisms at work in all of BP's refineries and petrochemical plants.
Mark led the Paraxylene Business Optimization team in meeting all supply obligations in 2005-2006 despite two Gulf Coast hurricanes that took out 80% of BP's production capacity. He was responsible for the global optimization of BP's aromatics value chain. He initiated a company-wide collaboration on new technology implementations. Result was a consolidation of several projects that yielded capital savings ($1m), reduced personnel requirements (4 technicians), and accelerated two field trials by six months each.
Mark holds multiple patents related to FCC units and catalyst separation. He was previously an adjunct faculty member for the College of DuPage in the Chemistry Department.
Mark worked over 33 years at BP and Amoco in various roles, starting from research engineer through business development and optimization engineer, ending as a Program Manager for Corrosion Management Improvement. He has held positions overseeing business in both the US and Europe.
Mark received his BS and MS in Chemical Engineering from The University of Michigan, and his MBA in Marketing and Finance from Northwestern University's Kellogg School of Management.
He is a registered professional engineer in the state of Indiana.
Mark Camp is based in Darien, IL.
All

Advisor Resources

Becht Canada

Business Administration

Business Development

Business Strategy

Capital Projects

Corrosion Materials

Due Diligence

Fired Heaters

Heavy Lift

Inst/Elec Controls

Leadership

Machinery

Maintenance & Turnarounds

Mechanical Eng

Mechanical Integrity

Nuclear

Piping

Process Eng

Reliability

Training