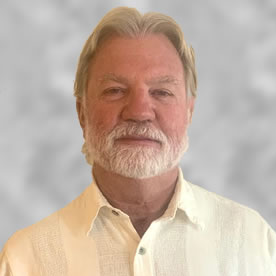 John Conway
Turnaround Inspection Planning Lead
John Conway has 44 years' experience in inspection and reliability in the petroleum refining, steel, and nuclear power industries.  He is the developer of a proprietary four phase turnaround inspection planning program that reduces clients' regulatory and business risk. His expertise includes risk-based inspection, API 571 damage mechanism assessments, turnaround inspection scoping, planning, execution, and reliability centered maintenance programs.  Selected positions and responsibilities:
Owner, Refinery Inspection Consulting Services LLC, Corpus Christi, TX
Provided inspection consulting services for refinery inspection programs and turnaround planning
Asset Integrity Manager, Corpus Christi, TX (contract)
Developed and managed the asset integrity management program
Consultant, Houston, TX (contract)
Provided consulting services with respect to risk-based inspection (RBI) of fixed equipment
Maintenance Superintendent, Flint Hills Resources, Corpus Christi, TX
Positions held: Inspector, Inspection Manager, Reliability Coordinator
1988- 1991 All Tech Inspection (Part Owner) – Position: Refinery Inspector
1983-1988- City of Austin- Austin Texas- Position: Public Works Inspection Manager
1980-1983- ARAMCO-Saudi Arabia-Positions held: Field Supervisor, Inspection Staff Engineer
1978- 1980- Rockwell Hanford – Richland Washington-Positions held: QA Engineer, Project Engineer
1976-1978- US Steel-Baytown Texas- Position held: Metallurgical Analyst
Certifications/Training
National Board – NBIC – National Board Inspection Code (National Board of Boiler and Pressure Vessel Inspectors, Columbus, Ohio)
API 510 with 571 endorsement, API 570, API 653
NACE-Senior Corrosion Technologist, NACE Coatings
RBI-API 580/581-proficient in API RBI Software
CWI Certified Welding Inspector (American Welding Society AWS)
Mr. Conway holds a Bachelors of Science degree in Education from the University of Texas at Austin. He is an API Refining and Equipment Standards Member.
All

Advisor Resources

Becht Canada

Business Administration

Business Development

Business Strategy

Capital Projects

Corrosion Materials

Due Diligence

Fired Heaters

Heavy Lift

Inst/Elec Controls

Leadership

Machinery

Maintenance & Turnarounds

Mechanical Eng

Mechanical Integrity

Nuclear

Piping

Process Eng

Reliability

Training