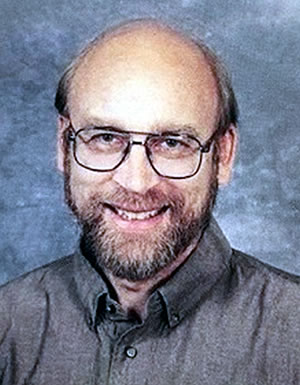 Paul Wittenbach
Welding and Metallurgical Engineer
Paul Wittenbach has over 41 years domestic and international welding and metallurgical engineering experience in the petroleum industry (downstream, upstream, chemicals, midstream, transportation) including design, construction, operations, and maintenance.  His experience includes:
Provided metallurgical and welding engineering consultation services for a major Oil Company to all operating groups, including E&P, refining, chemicals, pipeline and overseas locations, plus licensing and licensees worldwide. Services included welding and metallurgical engineering consultation, selecting and specifying metals for diverse components, failure analysis, welding procedure reviews, welding procedure development and revision, trouble shooting, in-service welding (including hot taps) evaluations, inspection and fitness for service evaluations. Develop, qualify and maintain Company welding procedures.
Provided metallurgical and welding consultation to a major Oil Company and subsidiary companies. This included metallurgical failure analysis, welding procedure selection and optimization, vendor and fabricator welding procedure reviews
Performed on-site and/or office-based problem solving to facilitate maintenance and new pressure containing equipment procurement for piping, pipelines, petroleum production and processing, refining, chemical plants. Also provided these services for structural work including offshore structures in deep water.
Wrote fabrication specifications, performed failure analysis, applied fracture mechanics/fitness-for-service principles to extend structure and equipment life, and provided materials consultation for replacement and new equipment. Supported procurement, onshore fabrication and offshore construction from Stavanger office and on-site.
Participated in ASME Boiler and Pressure Vessel Code Committee work from 2008 to 2017 including terms as Secretary of both ASME II, Ferrous Materials and ASME VIII, Materials Subgroup (VIII-SGM) and Vice Chairman of VIII-SGM.
Mr. Wittenbach holds a Bachelor of Science degree in Welding Engineering from LeTourneau College, Longview, TX, and a Master of Materials Engineering degree from Auburn University, Auburn, AL.  He is a Registered Professional Engineer in OK, and a Certified Welding Inspector (CWI).
Mr. Wittenbach is based in Bartlesville, OK.
All

Advisor Resources

Becht Canada

Business Administration

Business Development

Business Strategy

Capital Projects

Corrosion Materials

Due Diligence

Fired Heaters

Heavy Lift

Inst/Elec Controls

Leadership

Machinery

Maintenance & Turnarounds

Mechanical Eng

Mechanical Integrity

Nuclear

Piping

Process Eng

Reliability

Training