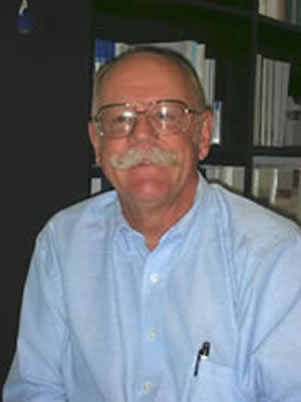 Mr. Lyman (Tony) Scribner is a recognized authority in Materials Engineering and Corrosion Control in the Chemical Process Industries. He has thirty-nine years of experience in failure analysis, materials selection, design of equipment to minimize corrosion, troubleshooting and process modifications to minimize corrosion.
He has led and been the Technology Steward for the Materials Engineering function for Union Carbide for more than 30 years and oversaw the development of specifications for five technology areas – Materials Engineering, Paints and Coatings, Insulation, Cathodic Protection and Internal Coating and Linings.
He has worked as a plant corrosion and materials expert, in the laboratory conducting metallurgical failure analysis and corrosion testing and in engineering helping to design chemical processes to reduce corrosion and the cost of facilities.
While with Becht Engineering, Mr. Scribner has been consulting on corrosion, metallurgical problems and failure analysis on metals, plastic and ceramics for clients such as Bayer CropScience, Dow Chemical, Invista, Celanese, Sipchem, BOC, Duke/Fluor Daniel, Reichhold and M&G Polymers.  Mr. Scribner has developed and taught courses on Corrosion in the Chemical Process Industries and Metallurgical Engineering. He received the Distinguished Service Award from NACE International in 2002. Mr. Scribner is a Licensed Professional Corrosion Engineer in California. He is also a retired Associate Director of the Materials Technology Institute.
Tony serves on the following committees:
NACE International – The Corrosion Society Committee Member STG36 & STG39
American Institute of Chemical Engineers
All

Advisor Resources

Becht Canada

Business Administration

Business Development

Business Strategy

Capital Projects

Corrosion Materials

Due Diligence

Fired Heaters

Heavy Lift

Inst/Elec Controls

Leadership

Machinery

Maintenance & Turnarounds

Mechanical Eng

Mechanical Integrity

Nuclear

Piping

Process Eng

Reliability

Training