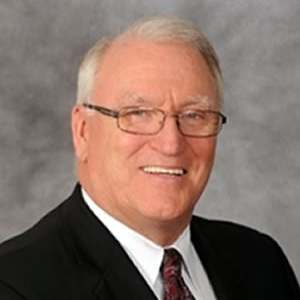 John Hackett
Manager - Human Resources
John Hackett has over 40 years of experience in all areas of Human Resources including recruiting, staff development, benefits administration, and employee relations.  In his role as Human Resources Manager with Becht, Mr. Hackett facilitates effective human resource policies and procedures across the business.  Mr. Hackett oversees talent acquisition, staffing, employment processing, compensation, and health and welfare benefits.  In addition, Mr. Hackett is a trusted source of coaching and counsel for all Becht employees of every level.
Prior to joining Becht, Mr. Hackett served as the Senior Human Resources Manager for McLaren Engineering Group, where he provided full-scope HR expertise and developed programs and procedures that drove employee satisfaction, retention, and organizational performance.  During his tenure with McLaren, Mr. Hackett also implemented their full-service Human Resources Information System.
Mr. Hackett also spent his earlier career as an Operations Manager for Metrocall and as an Operations/Human Resources Manager for Satellite Paging.
Among his numerous accreditations, Mr. Hackett holds a Bachelor of Science in Communication Arts from St. John's University, an M.B.A. with a concentration in Human Resources Management from Columbia Southern University, and he is currently pursuing a Ph.D. in Organizational Leadership from Columbia International University.  Mr. Hackett is a member of the National Society for Human Resources Management, the New Jersey Society of Professional Mediators, and he serves as the mediator for the Community Dispute Resolution Committee in Vernon, New Jersey.
All

Advisor Resources

Becht Canada

Business Administration

Business Development

Business Strategy

Capital Projects

Corrosion Materials

Due Diligence

Fired Heaters

Heavy Lift

Inst/Elec Controls

Leadership

Machinery

Maintenance & Turnarounds

Mechanical Eng

Mechanical Integrity

Nuclear

Piping

Process Eng

Reliability

Training