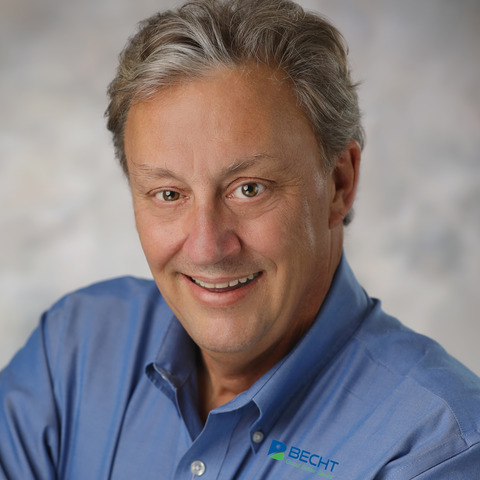 Clayton Smith
Division Manager - Turnaround, Maintenance & Reliability Services
Clayton Smith has over 30 years experience in refinery maintenance, turnarounds, engineering operations and site management; based on his long-term career with Shell/Motiva. His experience includes plant engineering, business development, operations and refinery maintenance/turnaround – both at a site and corporate level. Since joining Becht, Clayton has brought his knowledge of Turnaround and Maintenance, to Becht's Turnaround Services Division, to better coordinate the diverse services Becht Engineering provides related to turnarounds. He is assisting clients to facilitate turnaround readiness reviews, scope optimizations, peer reviews and critical path reviews.
While Corporate Turnaround Director at Motiva, Clayton was responsible for managing the turnarounds budget of over $200MM annually. As a member of Motiva's corporate team, he was responsible for setting direction, targets and goals, and improving work processes to improve Motiva refinery turnaround performance in the US.
Clayton also brings a wealth of maintenance knowledge to Becht Engineering, both in process development and execution. As Shell's Downstream Maintenance Excellence Manager, Clayton implemented many new work processes. In cooperation with site work process leaders, Clayton served as a member of the corporate team responsible for setting direction and priority for implementation of new work processes across global downstream sites. His experience at Shell also includes work as both a Maintenance Manager and Major Projects Manager, with extensive experience in managing routine maintenance and implementing cost controls for both scheduled and turnaround maintenance activities.
Mr. Smith holds a B.S. in Chemical Engineering with Honors from Florida State University , Tallahassee, Florida.
All

Advisor Resources

Becht Canada

Business Administration

Business Development

Business Strategy

Capital Projects

Corrosion Materials

Due Diligence

Fired Heaters

Heavy Lift

Inst/Elec Controls

Leadership

Machinery

Maintenance & Turnarounds

Mechanical Eng

Mechanical Integrity

Nuclear

Piping

Process Eng

Reliability

Training