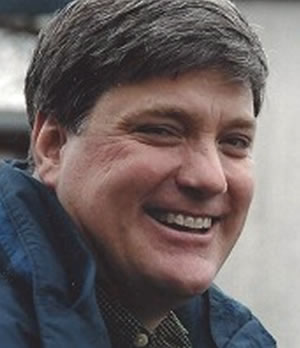 Keith McKinney
Refining / Petrochemical / LNG Corrosion and Asset Integrity Expert
Mr. McKinney is a recognized industry expert in refinery and petrochemical damage mechanisms, corrosion under insulation management, and asset integrity management systems.  During his 36 years of metallurgical/corrosion/inspection experience, he has been involved in all aspects of managing asset integrity risk including corrosion prevention, failure analysis, damage mechanism review, and implementation of asset integrity management systems.  He has worked with refinery, petrochemical, Gas-to-Liquids and LNG facilities.
Mr. McKinney's experience has focused on the identification, repair and remediation of damage mechanisms encountered in the refining, petrochemical and LNG industries. He has conducted numerous corrosion and turnaround workscope reviews to assist plants in safe, reliable and cost effective operations. He has been the lead technical expert in failure analyses, fire/explosion damage assessments, and fitness-for-service assessments, including managing multi-discipline engineering teams to perform the recovery.  He has also led Mechanical Integrity and multi-discipline Asset Integrity management system/process safety reviews and audits including due diligence evaluations for plant purchase.  In addition, Mr. McKinney has performed failure investigations and provided legal expert advice in several cases as a corporate expert.
Mr. McKinney has spent a significant part of his career helping manufacturing sites implement effective asset integrity programs and management systems. This included the development of company mechanical integrity standards and best practices and working at the site level to implement them. Over the last 15 years, Mr. McKinney led the development in implementation of risk assessment and mitigation strategies for corrosion under insulation (CUI) for the Royal Dutch Shell Group.
Mr. McKinney worked for 35 years for the Royal Dutch Shell Group and Phillips 66 in central engineering roles and refinery assignments in the USA, The Netherlands and Malaysia.  During his time with Shell, he also supported strategic third parties worldwide outside of the Royal Dutch Shell Group on various integrity issues and programs. Prior to his retirement from Shell, Mr. McKinney was the Global SME for Corrosion Under Insulation and managed and the Focused Asset Integrity Reviews/Audits process safety assurance program within Shell Downstream Manufacturing and LNG.
Mr. McKinney received his BS and MS in Mechanical Engineering from Texas A&M University – College Station. He is a licensed professional engineer in Texas.
All

Advisor Resources

Becht Canada

Business Administration

Business Development

Business Strategy

Capital Projects

Corrosion Materials

Due Diligence

Fired Heaters

Heavy Lift

Inst/Elec Controls

Leadership

Machinery

Maintenance & Turnarounds

Mechanical Eng

Mechanical Integrity

Nuclear

Piping

Process Eng

Reliability

Training