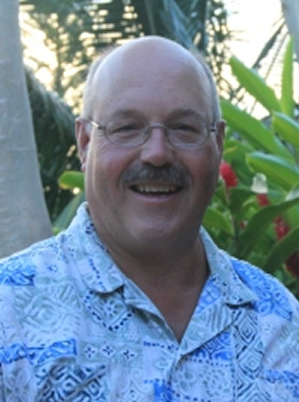 Gerrit Buchheim, PE
Corrosion/Materials SME
Mr. Buchheim is a recognized industry expert in damage mechanisms, particularly, sulfidation, wet H2S cracking, creep, HTHA, and fire damage assessment. He is an expert in creating IOW's and CCD's, conducting corrosion reviews as part of RBI projects, and in FFS assessments. With his 40 years of metallurgical, corrosion, and inspection experience, he has been involved in all aspects of materials engineering including corrosion prevention, failure analysis, RBI, and fitness-for-service assessments. He has focused primarily on aging fixed equipment in refineries, but has also worked with petrochemical and upstream facilities.
Mr. Buchheim has experience focused on the identification, repair and remediation of several common damage mechanisms encountered in the refining and related industries. He has conducted numerous corrosion reviews, risk based inspection implementation reviews, and developed CCD's and Integrity Operating Windows (IOW's) to assist refineries in safe and reliable operations. He has been the lead technical expert in many failure analyses, fire damage assessments, and fitness-for-service assessments. He has also been involved in Mechanical Integrity reviews, audits, due diligence evaluations for plant purchase, numerous cold eyes reviews and failure investigations providing non-testifying legal expert advice.
In support of these efforts, Mr. Buchheim has been active in developing several API and NACE standards. He is a charter member of the API/ASME 579 committee and is currently task group chairman for Part 7 (hydrogen blistering/HIC/SOHIC), and is a member of Part 11 fire damage, and Part 10 creep damage and Part 3 Brittle Fracture. He has also taught the API 579 course for 10 years. He was past chairman of the API 571 Damage Mechanisms task group and has taught an API 571 course for 15 years. He is also a member of the API 581 API RBI API 584 IOW, and API 941 HTHA committees. He is the original author of API 939-C Sulfidation and was Vice Chair of that committee revising API 939-C. He is past chairman of the API 945 Amine SCC committee. He was the vice chairman of API 970 CCD's. He was the vice chair of the NACE SP02-96 committee on wet H2S cracking for the past two updates and was vice chair of NACE TG 176 Sulfidation in hydroprocessing units. In addition he has organized workshops for API and NACE on HTHA, Cr-Mo cracking, Sulfidation, and wet H2S Cracking. He also has over 30 industry publications in these areas.
Mr. Buchheim worked about 20 years for refiners (Exxon and BP) in central engineering roles and refinery assignments and consulted for 11 years with another company and for the past 6 years with Becht Engineering. He has been an active volunteer for industry groups such as API, NACE, IPEIA, WRC, and MPC. He acts as the plant metallurgist/corrosion engineer to answer misc. questions for about 15 refineries. He has built a first class Metallurgical/Integrity Management team at Becht with over 50 members.      
 Mr. Buchheim received both his BS and MS in Metallurgical Engineering from Carnegie Mellon University in Pittsburgh, PA. He is a licensed professional engineer in Ohio.
Mr. Buchheim is based in Kihei, HI.
All

Advisor Resources

Becht Canada

Business Administration

Business Development

Business Strategy

Capital Projects

Corrosion Materials

Due Diligence

Fired Heaters

Heavy Lift

Inst/Elec Controls

Leadership

Machinery

Maintenance & Turnarounds

Mechanical Eng

Mechanical Integrity

Nuclear

Piping

Process Eng

Reliability

Training