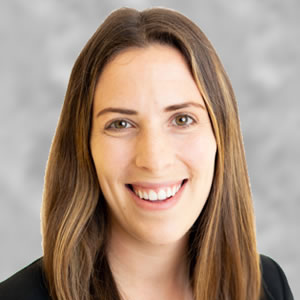 Kristen Becht
Manager - BechtCONNECT & Technical Training
Kristen Becht is a chemical engineer with expertise in process optimization and planning and economics working for Valero and most recently as an LP Forecaster for Marathon.
Her expertise in process engineering is around process optimization, troubleshooting, and debottlenecking with a focus on online, low-capital intensive improvements. Her experience in process engineering includes FCC, HF Alkylation, Sulfuric Alkylation, Hydrocracker, Hydrotreaters, Crude and Vacuum, Hydrogen, Naphtha Reforming, and Benzene Saturation. In her career she has identified and resolved a chronic hydrocracker hydrogen quench chloride fouling issue, increased a Sulfuric Alkylation unit capacity by 10%, increased butane distillation capacity by 40%, improved FCC pentane recovery by 200%, and increased diesel recovery by 120% all with low operational expense investment.
She has extensive experience troubleshooting fouling issues in the Crude and Vacuum towers, which included identifying temporary and permanent capital projects that prevented a site-wide shutdown. She has co-authored "Rigorous Troubleshooting Identifies Crude Constraints" published in PTQ 3Q2017, summarizing these efforts.
In the turnaround area, her work has included managing personnel, planning work scope, and acting as an individual contributor. She has inspected equipment in the FCC, Crude and Vacuum, Naphtha Reforming, Hydrocracker, Hydrogen, Naphtha and Gas Oil Hydrotreater. She has wide experience in managing catalyst change-outs.
In Planning and Economics, she has experience in Gasoline Blending and Scheduling, Diesel Scheduling, LPG Scheduling, and LP Forecasting. In her latest role she was leading the audit of the refinery's LP, utilizing her broad process engineering experience to find defects in the program.
She received her Bachelor of Science in Chemical Engineering from Lehigh University. She has a Masters in Business Administration and Masters of Science in Business Analytics from Indiana University – Bloomington.
Kristen's role as BechtCONNECT Manager is to coordinate the efforts on the new BechtCONNECT platform.
All

Advisor Resources

Becht Canada

Business Administration

Business Development

Business Strategy

Capital Projects

Corrosion Materials

Due Diligence

Fired Heaters

Heavy Lift

Inst/Elec Controls

Leadership

Machinery

Maintenance & Turnarounds

Mechanical Eng

Mechanical Integrity

Nuclear

Piping

Process Eng

Reliability

Training