The Becht Team
Below you will find brief biographies of key Becht personnel. Click on one of the functional areas to bring up persons engaged in that service area..
*** Please note that the listing below is representative of the quality of Becht's staff and not an exhaustive listing of all personnel ***
Request Additional Team Member Info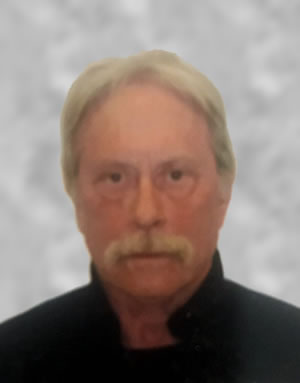 Dana Baham
Refining and Petrochemical Engineer and Chief Inspector
Mr. Baham is a degreed Engineer who has focused most of his career on Integrity Management and inspection of Petrochemical and Refining Equipment. He is involved in detailed plant MI audits, fire assessments and writing integrity management procedures. He is an expert in reviewing past inspections and doing Inspection Planning using risk-based methodologies. He is also very knowledgeable in refining and chemical plant damage mechanisms.  He has varied experience as a Chief Inspector, performing shop QA, executing damage assessments and helping execute shutdown inspections. Extremely knowledgeable in the inspection and repair of steam methane reformers, cold boxes, Packinox exchangers, among other items in refineries and chemical plants
Most recently Dana has led a team conducting damage mechanism identification (CCD) of a large ethylene facility. This was used to build inspection isometrics and pressure vessel inspection plans, a two-year program involving four professionals. Has worked as a contract Inspection Engineering Manager of contract inspectors at several plants. As an ASNT Level III, he has trained and certified NDE technicians. He has managed API RBI work, from pressure vessels to pressure relief valves. Completed contract turnaround work at refineries and chemical plants and performed shop QA for a variety of capital projects and equipment types.
Prior to contract work, for 7 years he worked as the Inspection and Mechanical Superintendent at the ConocoPhillips Lake Charles Refinery. He managed a permanent staff of 10 API Authorized Inspectors, one Materials/Corrosion Engineer, one Fixed Equipment Engineer and a staff administrative assistant and many more contract inspectors. This department was responsible for the fixed equipment integrity of a large complex refinery. They implemented RBI of pressure vessels, exchangers, piping, relief valves, exchangers and supplemented with special emphasis programs. Specific equipment plans (SEP's) were developed to provide efficiency for T/A's which described in detail what was required for inspection of all turnaround vessels and communicated the probability and the extent of repair or replacement. The department also maintained certifications of contract inspectors NDE technicians and site welders.
Before becoming involved in Mechanical Integrity, Dana worked for many years as a production and operations manager for a polyethylene facility, a 1000 t/d ammonia/1500 t/d urea plant, and prior to that a maintenance superintendent, and production engineer.  Dana inspected and directed repair of pressure vessels in each of those capacities. He also has three years' experience in Department of Labor and plaintiff litigation, testifying and discovery.
Mr. Baham is a member of ASME, ASNT, and the API-ICP testing committee.
Mr. Baham received his MS in Civil Engineering from Montana State University in 1977. He holds the following Certifications: API– API-510, 570, and the API 571 Supplement
ASNT- Level III.
Mr. Baham is based in Lake Charles, LA.
All

Advisor Resources

Becht Canada

Business Administration

Business Development

Business Strategy

Capital Projects

Corrosion Materials

Due Diligence

Fired Heaters

Heavy Lift

Inst/Elec Controls

Leadership

Machinery

Maintenance & Turnarounds

Mechanical Eng

Mechanical Integrity

Nuclear

Piping

Process Eng

Reliability

Training