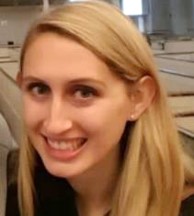 Francie Bridgewater
CCD Project Manager and Analyst
Francie is a Process Engineer with process engineering and supervision experience in the refining industry including experience on most refining process units. In addition to supervising a team of process engineers, she has also led a multi-site technology team focusing on Delayed Coking and Solvent Deasphlating.
As a Process Engineer, Francie's work included optimization and debottlenecking of various process units.  She also led initiatives to improve process safety and equipment reliability.  She has been a part of multiple major turnarounds and maintenance activities. This includes the start-up and day to day operation of a new FCCU Gasoline Hydrotreater and 50,000 BPD Naphtha Fractionation Unit.
She has spent time leading a multisite technology team in which she worked to train new engineers and facilitate various initiatives amongst process engineers and SMEs. In this role she developed a system for identifying process initiated Lost Profit Opportunities which was later adopted throughout the organization. Francie's experience also includes temporary assignments in Operations including one in which she worked with Operators to implement a Delayed Coker Short Cycled Drum procedure. She has also participated in HAZOPs, PHAs, design reviews, and critical check valve identification projects.
Francie received her B.S. in Chemical Engineering from the University of Kansas and her Masters in Energy Business from the University of Tulsa.
All

Advisor Resources

Becht Canada

Business Administration

Business Development

Business Strategy

Capital Projects

Corrosion Materials

Due Diligence

Fired Heaters

Heavy Lift

Inst/Elec Controls

Leadership

Machinery

Maintenance & Turnarounds

Mechanical Eng

Mechanical Integrity

Nuclear

Piping

Process Eng

Reliability

Training