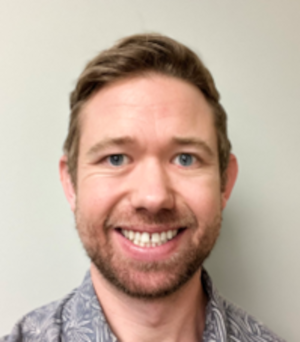 Jeff Goldstein
Mechanical Integrity Group Lead
Jeff Goldstein is a corrosion and materials engineer with expertise in Fixed Equipment Mechanical Integrity (FEMI) and refinery corrosion and materials selection. During his 11 years of industry experience, he has managed all aspects of FEMI in various refinery owner/user and consulting roles. He has experience with inspection management, refinery damage mechanisms, failure analysis, IOW and CCD implementation, fitness for service, NDE methodologies, and turnaround planning.
Prior to consulting, Jeff was the Integrity Manager at a Chevron refinery in Texas and served on the global reliability advisory board for Complex Process Facilities within Chevron. While serving in this position, he drastically improved the inspection efficiency of the facility while reducing the likelihood for high consequence losses of containment. He oversaw both the inspection and integrity engineering teams to implement risk-based inspection programs, integrity operating windows, and up-to-date Inspection Data Management Software (IDMS). During his time with Chevron, he held various roles at three different refineries and the corporate engineering office including Refinery Materials Engineer, Inspection Supervisor, and Materials Engineering Community of Practice Lead. Prior to joining Becht, he has also consulted on fired heater integrity, inspection, and fitness for service.
Jeff has experience developing corporate integrity standards, implementing industry best practices, and auditing mechanical integrity programs. He has led several high-profile incident investigations and has experience performing root cause analysis. He has successfully optimized and analyzed existing IDMS systems to minimize inspection costs while reducing risk. He also managed and contributed to various integrity-related software development efforts throughout his career.
Jeff maintains an active presence in industry organizations such as API and AMPP. He is the vice chair for the Refining Industry Corrosion Symposia and has previously served as the chair for the API Hydrogen Roundtable. He has authored a paper about carburization damage assessment methodologies for fired heater tubes and regularly contributes to various industry standard committees.
He is a licensed professional engineer in the State of Colorado and maintains an active API 510 Pressure Vessel Inspector certification. He received his B.S. in Materials Engineering from the California Polytechnic State University in San Luis Obispo, CA.
Jeff resides in Lafayette, CO.
All

Advisor Resources

Becht Canada

Business Administration

Business Development

Business Strategy

Capital Projects

Corrosion Materials

Due Diligence

Fired Heaters

Heavy Lift

Inst/Elec Controls

Leadership

Machinery

Maintenance & Turnarounds

Mechanical Eng

Mechanical Integrity

Nuclear

Piping

Process Eng

Reliability

Training