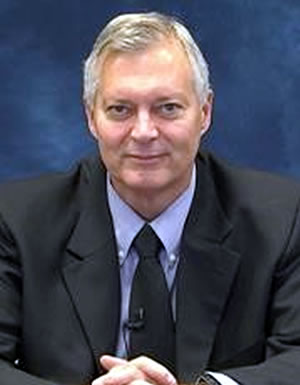 Hearl Mead, Jr
Refining Metallurgical & Corrosion Engineer & Asset Integrity Management Expert
Hearl is a recognized industry expert in refinery damage mechanisms and mechanical integrity management.  During his 40 years of metallurgical/corrosion/inspection experience, he has been involved in all aspects of materials engineering including corrosion prevention, failure analysis, damage mechanism review, and fitness-for-service assessment.  He has worked primarily with refinery and petrochemical facilities.
Hearl has extensive knowledge with the identification, repair and remediation of several common damage mechanisms encountered in the refining and petrochemical industry. His experience has been developed through many years of performing failure analysis, leading root cause investigations, leading inspection programs and inspection/corrosion/materials organizations, and providing technical support to refinery and petrochemical facilities, including turnarounds and corrosion control documents.  He developed and has lead internal audits of Fixed Equipment Integrity Management Systems.
Hearl was a member of API Committee on Refining Equipment and a past chairman of the API Subcommittee on Corrosion and Materials.  He has been active on a number of API Subcommittee on Corrosion and Materials Task Groups, including a past Task Group Chairman of API RP 941 on High Temperature Hydrogen Attack and a leader of the Task Group on Corrosion Research.
Hearl worked more than 37 years Shell Oil Company.  About half of his career with Shell was in central engineering roles providing material/corrosion and mechanical integrity support to multiple refineries and petrochemical plants and as team lead of both downstream and upstream materials and corrosion engineers.  The other half was at the Shell Dear Park Manufacturing Complex (refinery and chemical plant) where he had roles as materials and corrosion engineer, inspection engineer, and head of inspection and engineering teams.  His final role at Shell was manager of the fixed equipment department at the Shell Dear Park site which included inspection, corrosion/metallurgy, and mechanical engineering.
Hearl has spent the two plus years with Becht Engineering working with clients to develop corrosion control documents and manage asset integrity.
Hearl received his BS (1978) and MS (1979) from Texas A&M University in Mechanical Engineering with a Metallurgy Minor.
Hearl is based in Friendswood, TX.
All

Advisor Resources

Becht Canada

Business Administration

Business Development

Business Strategy

Capital Projects

Corrosion Materials

Due Diligence

Fired Heaters

Heavy Lift

Inst/Elec Controls

Leadership

Machinery

Maintenance & Turnarounds

Mechanical Eng

Mechanical Integrity

Nuclear

Piping

Process Eng

Reliability

Training